Yahoo. Answers Pregnancy: mother has ultimate, head-scratching concern
Pregnancy can be a confusing time. But, this Yahoo! Answers user just took the cake. She might be the type to vote for Donald Trump.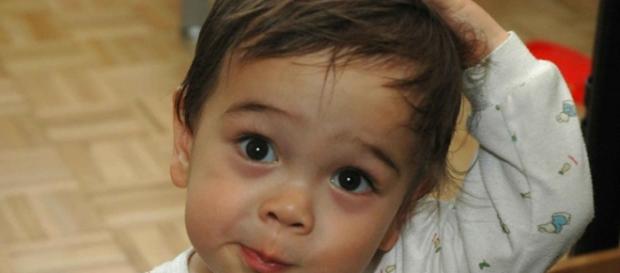 Pregnancy is a beautiful experience. In that beauty, pregnancy can also have pain and confusion. However, it's rare that it shows up during a Q&A session like this mother provides.
Once you read this pregnancy question, if you catch yourself scratching your head, that's okay. Many have done the same. Via Yahoo! Answers, this particular mother asked, "How am I sure I'm the real mom of my kid?" Take a moment to let that process.
Can pregnancy really be this complicated?
During pregnancy, it's possible that the alleged father be mistaken if the mother has had more than one companion.
This is known. However, can it be the same for the mother (Scratches head)? Maybe an elaboration would help clarify her situation. She explains further, as follows.
"I just had a baby and it looks more like the man I had my baby with. It doesn't look like me at all and I'm scared that he was cheating on me with another lady and I had her kid. This child is the best thing that has ever happened to me and I can't imagine giving my baby to the real mom! How do I know!?"
The buffoonery is real, people.
Is it possible that her man's semen carried both sperm and another woman's egg for the pregnancy? Where's reason when it's needed?
Although natural pregnancy is a two-party process, this mother should know that her egg is the carrier. And, since she didn't mention any fertility treatment process, it's definitely her baby.
Pregnancy gone wrong
Now, according to Daily Mail, the news source once reported a mother who "had another woman's baby by mistake." However, this was because she chose to undergo fertility services.
Unfortunately, instead of the mother's egg and father's sperm being unionized and placed into her, she mistakenly acted as a surrogate to another couple's sperm and egg.
That is plausible. However, the Yahoo! Answers Pregnancy mother mentioned a particular cheating fear. So, there was probably no surrogacy involved in this pregnancy...just stupidity.
What would Maury say about this pregnancy?
For confidentiality purposes, the user has remained anonymous. It's not sure whether any pregnancy book, test, calculator, or How to Get Pregnant seminar from Maury would've helped this mother with her question.
As a lasting statement, Ane Cromhout might have said it best in her post comment.
"And this is why the Kardashians are famous and why Trump is a candidate to become president of the USA..."
What's your stance on such a pregnancy situation? Is it possible? Or is she just lost?
Next: Kardashian Pregnancy [VIDEO]
Previous: T.I. and Tiny Pregnancy