Wildlife VR App reveals young people are disconnected from nature
Disconnection from nature and the wilderness is a place where ego rules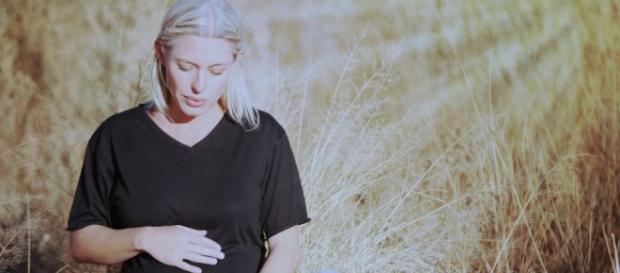 "Man forgets his origins at his peril," wrote Dr Ian Player when he dreamed up the concept of the Wilderness Leadership School. The far-sighted South African conservationist recognized that a disconnect from nature is a disconnection from the human spirit. As far back as 1955, he was forging the concept of the Wilderness Leadership School, so future leaders could grasp the critical need for healthy humans to know themselves through nature.  
VR Wildlife App
Adrian Cockle of the Zoological Society of London recently teamed up with creative technical experts Alasdair Davies and Jack Chalkley to work toward the creation of a VR Wildlife App.
The project resulted in an App called Instant Wild. It was a successful product, but interest was mainly confined to people aged over fifty. People aged twenty and below showed little interest in the product. Lily Prasuethsut commented in an article in Wearable News, that the lack of interest in wildlife VR has shown that the "major disconnect" from VR nature grows into an indifference to nature in the future leaders of our planet.
Cockle pointed out at a recent SXSW convention that a major concern for the use of VR in wildlife education is that the emotional aspect needs to be considered.
The experience should consider whether "threat," fear, or happiness could be associated with nature. This is a valid consideration. Modern writers like JD Robb are already picking up on a futuristic scenario where domestic animals like cows could be viewed as scary animals. If children can be afraid of domesticated animals, there is a real concern for the next generation who will inherit the wilderness of the world.  Where there is fear there will be no passion to preserve the wilderness which is critical to the planet and the mental well-being of our species.
A global problem 
The trend is not only in the advanced western nations. Even in Africa there is a tendency for graduates to study subjects removed from nature. Johnson, who recently graduated from Rhodes University, said that he had grand ideas of being a game ranger when he was child, but "biotechnology pays more. Romantic notions of wildlife just do not cut it when it comes to financial security."
Robert Bateman, a Canadian wildlife enthusiast and artist who has worked to inspire children to get back to nature through his Get to Know Program was stunned when the Oxford University Press Dictionary axed words such as "otter, acorn, and blackberry." These words, which were exchanged for modern day terms were "telling kids...nature is not important," he said.
Fear of nature
In 2009, the National Children and Nature Research Summit which was co-sponsored by Yale and the University of Minnesota saw a paper presented by Cheryl Charles, Ph.D., and Richard Louv, which said that there are strong indicators that "an absence of direct experience with the natural world...has resulted in a growing fear of strangers...and nature itself." According to the United Nations Population Division, by 2030, 65% of all humans will live in urban areas. It is too soon to state how these people who have lost touch with nature and are actually afraid of it will be affected.
In the absence of nature, ego rules
The Wilderness Leadership School, which grew out of an American Wilderness Experience, was founded by the late Dr Ian Player in 1955. Talking about man's need for nature, he explained that on (wilderness) trail "we are guests of the natural world, we are humbled by wilderness." He went on to state that we need to be in awe of the beauty and power of nature, for "outside of this our egos rule."
A world without nature, governed solely by the rule of ego must not be something we should allow to happen to our future generations. For the sanity of mankind, for the future of our planet, each country in the world should, at the very least, urgently apply mandatory nature experiences in school curriculums.