'The Curse of the Sleeping Beauty' trailer is goth fantasy aimed at horror fans
A look at the "The Curse of the Sleeping Beauty" trailer and other films that have mashed up two film genres.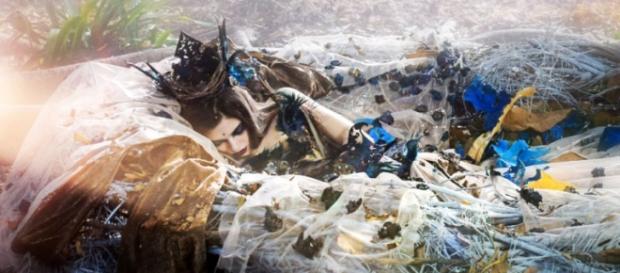 In a box office inundated with fairytales, comes a new dark imagining of Sleeping Beauty that fans will have to see to believe. No, we're not talking about Disney's Maleficent with Angelina Jolie. The Curse of the Sleeping Beauty is NBC's Grimm meets goth Sleeping Beauty, whereas Maleficent turned one of the most infamous villains into a misunderstood mother figure.
An unconventional fairytale
The film is actually a fairytale thriller, which is new for the fantasy genre. It tells the story of the prince, Thomas (Ethan Peck, In Time) and his quest to awake Sleeping Beauty/Briar Rose (India Isley, The Secret Life of the American Teenager), except this prince isn't dashing and clad in royal robes.
Rather he wears a hoodie and investigates things like a New York Police detective in our world. He only sees Sleeping Beauty in his dreams but he can never wake her up with true love's kiss, like the original story.
The trailer starts out with Thomas in a dream trying to awake Briar Rose with a kiss. The scene is reminiscent of perfume advertisement with its tale of unfulfilled longing. A voiceover announces, "There once was a princess cursed to eternal sleep only to be awoken by true love's kiss, but her prince never came." Then it cuts to reality where Thomas has just inherited his uncle's estate. Here's where it gets weird and kind of cool. The mansion is haunted with ghosts and demons. That's right. Fairytale meets Stephen King's The Shining.
In order to free Thomas of his dreams and break the curse, which surrounds the house, he must find a way to awake Briar Rose. 
The genre mashup: Hollywood's latest trend
Now this is not the first time two opposing genres have been paired together on the silver screen. Abraham Lincoln: Vampire Hunter turned a real historical political figure into a stake-toting vampire slayer. Pride, Prejudice and Zombies made Jane Austen's dainty fictional heroines into zombie huntresses. The problem with both of these films is that when their trailers were released, the general public assumed it was a sketch from Saturday Night Live and not a real trailer.
The description on IMDB for Pride, Prejudice and Zombies is that "5 sisters in 19th Century England must cope with the pressures to marry while protecting themselves from a growing population of zombies." It sounds like something the worst film student ever decided to enter into a film competition. Yeah, it may be cool because it's a different spin, but it's farfetched at best. That may be why both movies tanked.
Where Curse of the Sleeping Beauty might succeed is that its two genres are not that dissimilar, so it's not such a stretch of the imagination.
Plus, Grimm has already turned the fairytale genre into a cop procedural and the CW's Supernatural is going 11 seasons strong on turning Biblical lore and demonology into a buddy cop procedural. Curse of the Sleeping Beauty could work. The question is: do audiences want to see a long-form version of a beloved fairytale retold or would this be better suited for a TV episode?
The answer can be found by looking at Maleficent. That movie did well not because of the Sleeping Beauty story, but because Jolie was the title character.
Curse of the Sleeping Beauty features a cast of newcomers, so they will not help draw audiences into theaters. The story alone will have to suffice and of course the art direction which is very Black Swan and looks epic. Curse of the Sleeping Beauty opens May 2016.
Maleficent pic.twitter.com/swdaCkBbDS

— WikiCreatures (@wikicreatures) March 29, 2016