#SadAffleck trend takes web by storm but is it fair to Affleck?
Batman Vs. Superman: Dawn of Justice gets poor reviews and Ben Affleck's reaction sparks, #SadAffleck trend on Twitter.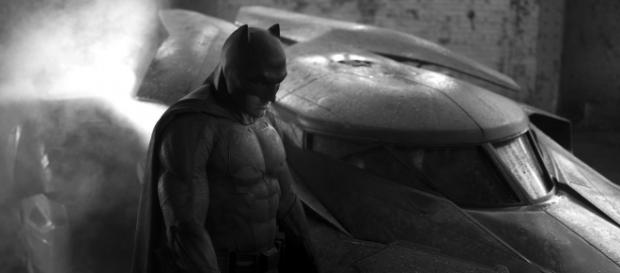 When Ben Affleck was first announced as Christian Bale's Batman replacement in "Batman vs. Superman: Dawn of Justice" film, fans were outraged and protested with the twitter hashtag, #BatFleck. Now the film has been released and a new hashtag has emerged, #SadAffleck.
In an interview that has gone viral on YouTube, a reporter tells both Affleck and Henry Cavill (Superman) that the reviews on the film were "mixed," then it zooms in on Affleck's pensive face as he seems to absorb the devastating blow of hearing that a film that many criticized him for taking on, tanked critically. For added effect, the poster added, "The Sound of Silence" by Simon and Garfunkel in the background.
Is the criticism fair?
The YouTube video, which has received over 10,000 hits since its posting on March 24, is a marvel of editing and while absolutely hilarious, it might not be fair to Affleck. For one, you never hear the reporter tell either Affleck or Cavill anything beyond the reviews are "mixed" but you are shown headlines of critics basically trashing the film. Afterwards, Cavill's dialogue is cut out, the video zooms in on Affleck's face and "The Sound of Silence" plays.
One such review is from rottentomatoes.com, where the film gained a 31% critical rating.
(Actually, if you check the updated critical rating, it's now decreased to 29%). The critics consensus according to rottentomatoes.com is "Batman v. Superman" smothers a potentially powerful story -- and some of America's most iconic superheroes -- in a grim whirlwind of effects driven action."
However, if you look at the Audience Score, the film is ranked at 73%, which means the majority of viewers liked the film. In fact, many Batman fans are heralding Affleck's performance:
I know #SadAffleck has become a thing, but he's seriously got nothing to be ashamed of as far as his performance goes. #BatmanvSuperman

— Sean Sedor (@SASedor2994) March 26, 2016
With all of that said, I think a 30% on Rotten Tomatoes is a bit harsh. It had plenty of issues but things that worked too #BatmanvSuperman

— Amirose Eisenbach (@Amirosie) March 26, 2016
Critics vs. fans
The divide between fans and critics is common.
They typically disagree because critics are grading the technical aspects of the film as well as the entertainment value while fans just want to see a good film. In the superhero genre, there's the added fanboy criticism, which can be harsh if the film doesn't stay true to the comic book storyline. Needless to say, superhero films don't garner Oscar nominations.
In the case of this film, the general reaction is that the film had plot hole issues but none of these were Affleck's fault:
I hate seeing people making fun of @BenAffleck in the #SadAffleck YouTube vid. I'd much rather they push the #NotYourFaultBen trend forward!

— Steph (@cinnamon_lips) March 25, 2016
Currently, the film has amassed $137 million dollars in its opening weekend.
So whatever the negative press is about Affleck, it doesn't seem to be affecting box office numbers.