President Obama declares New Jersey a disaster area
Aftermath of historic snowstorm has led to flooding and property damage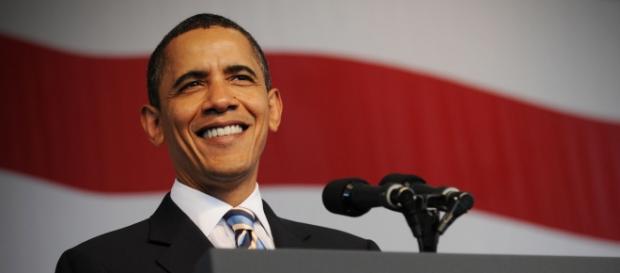 It is no secret that the state of New Jersey is a bit of a laughingstock compared to other states, and today's story possibly takes the cake: President Obama has declared various parts of the state to be disaster areas. While it might sound humiliating out of context, such a declaration will allow the state to receive much needed funding for repairs.
Floods triggered by strange weather patterns have ravaged the state
The state is known for its hectic weather, and those who follow my journalistic career may remember I once made the joke that the state is close enough to the coast to receive hurricanes, but still faces occasionally unexpected cyclones of the traditional sense.
And the state's own Rutgers University has already reported problems of increasing sea levels. Most recently, New Jersey, as well as other parts of the East Coast, endured what was said to be an historic snowstorm, and, according to sources, the aftermath of said blizzard is the cause of Obama's actions.
Millions in damage projected
While the snow may be gone, in a sense, it has reportedly left massive flooding in various areas, and damages are estimated to be in the millions. As one voice can put into perspective, by detailing this damages in one city alone, "We took approximately a $26 million hit in private and public damage.
Most of it would be on our beaches," said Sea Isle City Mayor Len Desiderio.
Sea Isle is not alone in this, however. It would appear that the damages have built up mostly around the southern portion of the state, including "Atlantic, Bergen, Burlington, Camden, Cape May, Cumberland, Essex, Hudson, Hunterdon, Mercer, Middlesex, Monmouth, Morris, Ocean, Somerset, Union, and Warren counties."
New Jersey officials seem grateful for Obama's support. "The amount of money that we would have been charged to regain what we lost would have been devastating," said Sea Isle city shop manager Angel Dalrymple in a released statement.
Sea Isle City police chief and emergency management director Thomas D'Intino has also made the following statement that describes how Obama's actions will help the state: "The city will be able to get reimbursed for money that they spent, taxpayer money that they spent, for regular time, overtime, equipment and stuff like that."