Apple has a new iOS 9.3 beta 5 update in the midst of its very public legal debacle with the FBI. Most of the new features on personal phones are aimed at synchronization like the health section that will now be available on the dashboard and allow you to easily access personalized health apps of your choice via a new slider for weight, workouts and sleep. The Notes section is aimed at privacy, now only accessible using your fingerprint, making your personal daily activities less accessible to prying eyes.
However, the most talked about new feature is on company issued iPhones. It lets users know if their employer is monitoring their phone.
According to a reddit thread by MaGNeTiX, Apple iOS 9.3 beta has a feature that displays the message, "This phone is managed by your organization" when your employer is monitoring you. The message displays both in the About section and on the lock screen. This move is interesting because Apple is currently advocating for consumer privacy rights by not agreeing to a court order to unlock the San Bernandino terrorist's iPhone at the FBI's behest. Here are the pros and cons of this controversial new feature.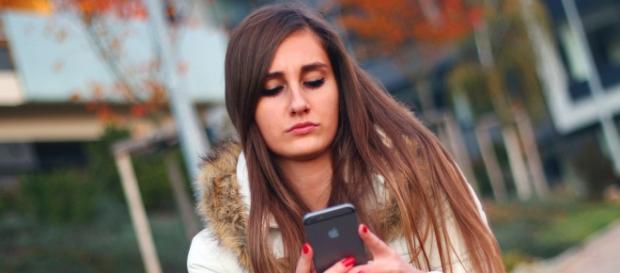 How it works
The company enrolls a bulk amount of issued phones or computers into Apple's Device Enrollment Program. Once the company activates a feature called the Mobile Device Management (MDM), it can upgrade, add apps and supervise their employees' phones remotely. 
The upside of Apple iOS 9.3 beta
In the changing world of technology where synchronization between all devices is now standard, this feature might be a comfort for those who don't mind being monitored on a company phone but would like the courtesy of being aware of when they're monitored.
For some taking away the secrecy makes them feel somewhat safer. It also might increase productivity and deter social media procrastination for those looking to skirt the system.
For Apple this is good because it's yet another way that it can say that it is looking out for its consumer privacy. In their privacy statement on the Apple website, CEO Tim Cook states, "We believe in telling you upfront exactly what's going to happen to your personal information". With this new feature, Apple is keeping that promise and it might translate into more Apple sales for consumers concerned with privacy.
The downside no one's talking about
Apple was introduced in 1984 with the infamous big brother is watching commercial. They were the new computer company promising their consumers that they would not have to be slaves to the system. Now it's 2016 and they've introduced a feature that literally tells you that big brother (or in this case your employer) is watching. That can be unsettling if you are an employee that doesn't slack off but you value your privacy.
It could create anxiety and stress when performing tasks that you normally would complete with ease if it wasn't for your boss looking over shoulder even when you are out of the office on assignment. Unless, Apple announces another feature update that gives the user more control to stop prying eyes, users can't do anything about this. It's essentially informing you that your employer has the backdoor into your phone that the FBI was asking for but it's allowed because technically, you're employer owns the phone and if they want to monitor you, that is its right.
Apple is just making sure that you know about it. 
Do you like the new iOS 9.3 company update or do you think it's a step in the wrong direction? 
Click to read more
and watch the video