A bear, lion, and tiger share a 15 year friendship
Noah's Ark Animal Sanctuary is the home of more than 1,000 protected animals.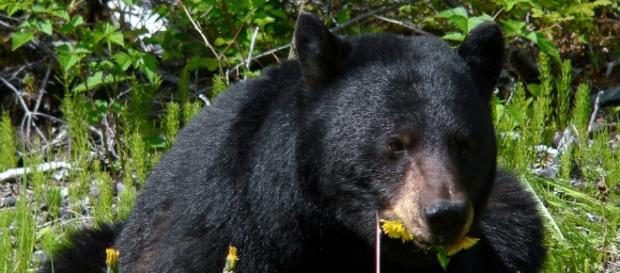 "Lions, tigers, and bears! Oh My!" is one of the most famous lines in Hollywood history. Dorothy Gale used it to describe the scary creatures lurking along the yellow brick road in the Land of Oz. A lion, tiger, and a bear are not three critters you would want to meet in a dark alley.
Now imagine a lion, tiger, and bear living together as a family. Odd? Not according to those who run Noah's Ark Animal Sanctuary in Locust Grove, Georgia. According to the noahs-ark.org website, the sanctuary is a not-for-profit organization founded in 1978 by Jama Hedgecoth.
Their mission is to provide sanctuary, love, and care to abused and unwanted critters.
Furry residents cost more than $30,000 a month 
The sanctuary cares for more than 1,000 animals yearly.
Three of the more popular residents are "brothers" who have been roommates for 15 years. Their names are Shere Khan, the tiger; Leo, the lion; and Baloo, the bear. The trio may not be biological brothers, but they are still family. The trio have lived together since they were cubs. They share meals, play together, and even sleep together.
Although these critters might not like one another in the wild, they all share a sordid past. Authorities recovered the trio in a basement during a drug raid. The critters were malnourished, infected, and sick. According to the website, the sanctuary spends more than $30,000 monthly to give food and medical care for the furry residents.
The sanctuary charges nothing for admission, but does accept donations. Wild animals don't belong in cages or in your backyard.
People who aren't familiar with wild animals act irresponsibly when they buy them for pets. People buy them because they are cute and cuddly when they are small. But they forget that these wild animals eventually become large, hungry animals.
If you want to see a large tiger or bear, it's best to either visit a zoo or a place like Noah's Ark Animal Sanctuary. If you want to make a difference in the life of a furry critter, send donations to Noah's Ark, 712 LG Griffin Road, Locust Grove, GA 30248. They can also be reached at 770-957-0888.
Click to read more
and watch the video
or