Republican front runner Donald Trump has come under fire recently as violence during his campaign rallies has increased. Whether it's with members of the media or protesters, Trump's questionable and controversial rhetoric has fueled a fire on the campaign trail. Over the last three weeks, tempers have been raised to an all-time high, resulting in horrific examples of violence.
Chicago chaos
On March 11, the billionaire real estate mogul was scheduled to appear at the University of Chicago. As the arena was filling up, protesters stormed the event. As they clashed with supporters, multiple fist fights broke out, with chants of "We stopped Trump" and "Bernie! Bernie!" erupting in the crowd. After consulting with police, the Trump campaign decided to cancel the event. The announcement was made, but it only caused more mayhem, as protesters continued their clash with supporters onto the streets of Chi-Town.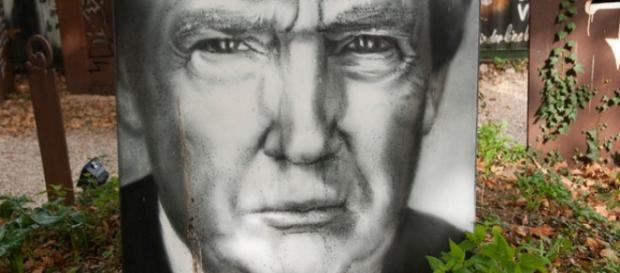 The scene here after @realDonaldTrump canceled his Chicago rally. Protesters celebrate chanting "We stopped Trump" pic.twitter.com/EDRxcKtwGr

— Jeremy Diamond (@JDiamond1) March 12, 2016
Near miss
Less than 24 hours after the canceled rally in Chicago, Trump appeared on stage in Dayton, Ohio. With his private plan in the background, the former host of "The Apprentice" spoke to a raucous crowd. As he was speaking, a man later identified as 22-year-old Thomas Dimassimo, jumped a guard rail with his eyes set on heading to the stage. Trump twitched as his Secret Service agents tackled Dimassimo to the ground, while others surrounded the GOP front runner.
WATCH: Secret Service rushes on stage to protect Trump from threat https://t.co/m6bfYeFrh8 pic.twitter.com/MUTn0l6qyi

— The Hill (@thehill) March 12, 2016
Racial clash
Members of the Black Lives Matter Movement appeared in protest at a Trump rally in Louisville, Kentucky on March 2. In incident was caught on camera where an female African-American protester was repeatedly shoved by Trump supporters, some of whom were later identified as members of a local Neo-Nazi organization.
Cheap shot
In Fayetteville, North Carolina on March 9, protesters once again made their presence felt. As in previous rallies, a video was taken of an African-American male walking up a set of bleachers when out of no where, an older white male threw a sucker punch. The man who threw the shot, 78-year-old John McGraw, was arrested the next morning, but not before he was interviewed by "Inside Edition" suggesting he might kill the protester if he ever saw him again.
Media nightmare
The violence on the Trump trail isn't just isolated to rowdy protesters. On Feb. 29, TIME Magazine photographer Chris Morris was snapping shots when he got into a heated shouting match with a member of Secret Service. The conversation escalated to the point that the agent grabbed Morris by the throat before slamming him to the ground.
In response to the violence, Trump has refused to take any responsibility, claiming that his supporters are "good people" who have been intimidated by "disruptors" and "bad people." Trump has gone as far as blaming Democratic candidate Bernie Sanders for allegedly sending people to his events to cause problems.