Top 5 clubs in Europe, and who will win the UEFA Champion's League this season
What teams to look out for as they struggle to reach the final at the San Siro this May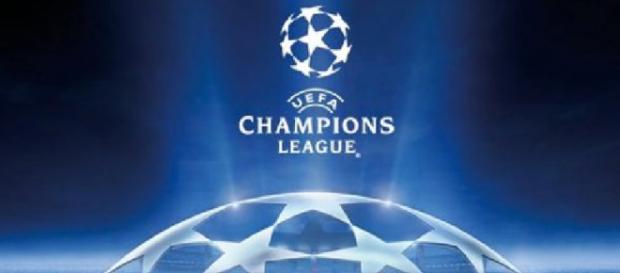 Powerhouses of European football shaping up
With a surprising season and thrilling first round action, the top clubs in Europe will have a difficult road ahead as they approach the UEFA Champions League final in Milan this May. 
FC Barcelona
With a club ripe with top quality players, the Catalan giants have become a mainstay in International Soccer. With a well deserved 3-1 victory last season of Juventus, Barcelona have come to epitomize dynastic club football. Lionel Messi has proved himself deserving of the Golden Ball award, as he will once again bring the residents of the Nou Camp to a third consecutive trophy.
Luis Suarez and Neymar Jr. have given the team a tremendous boost for the past couple of years, and after last seasons trouncing of the Bianco Neri it seems as if the Catalonians will have nothing stopping them as they progress to the finals once again. 
Paris St.Germain
Already sealing a 2-1 victory in their first leg tie with Chelsea, PSG are a club that's slowly gaining momentum abroad. With a club that bolsters some of the greatest talents in Europe like Ezequial Lavezzi and Edison Cavani, the French capital side are keen to make up for their lack of European triumphs over the years.
In fact, their only success came in 1996, when the now retired Laurent Blanc hoisted the defunct Cup Winners Cup almost twenty years ago. Now with a multi-million dollar purse at their disposal, PSG are looking to find International praise for a President who has invested much in a club that has shown little in major competitions.
La Vecchia Senora seeks revenge after last season's defeat
Juventus
Last year's runner-up and current Italian champions, the bianco neri are out for redemption as they make their way to Milan in search of a third European triumph.
Twenty years of lost finals but plenty of domestic success means nothing in comparison to the sentiments a player feels when hoisting that silver trophy at the San Siro this season. The bianco neri bolster a top squad with quality players such as the sensational Paul Pogba and Paolo Dybala, both of whom who have formed a formidable midfield unit this season. With a strike force that includes Simone ZaZa and Mario Mandzukic, the old lady has the potential to make things right with its fans after a sluggish start to their champions league campaign, including two back-to-back draws with the dismal Borussia Munchengladbach. 
Real Madrid
Not much can be said that hasn't already been proven from the 11-time European champions.
A stroll through the group phase, and a dismantling of AS Roma in the first leg of their round of 16 encounter, the Bernebeau is the breeding ground for some of the greatest talents in modern football today. With Christiano Ronaldo scoring his 84th Champions League goal at the Stadio Olimpico last week, and Gareth Bale providing some of the most majestic marksmanship in the Spanish league, Real Madrid are easy contenders for the crown this year. With a two goal advantage going into the return leg of their match against AS Roma, Real Madrid are a shoe in for at least a Semi-Final finish in their attempt to procure a 12th European title.
The Bavarian giants strolled through their group phase with a standing that included both Arsenal and Olympiakos. With 15 points to their tally, Germany's most decorated club has managed to win 4 out of 8 encounters with their upcoming opponents Juventus, managing to lose three and drawing one in the others. Munich have renewed their form in the league, with Ribery returning to action after months of injury. A strong side capable of going all the way, Munich have only managed to lose a single match in European cup play, and with an all-out clash with Juventus next week, the southern Germans will have a difficult time despite their large International pedigree.