The Tesla Model 3 Will Cost $35,000 and it Will Change The Car Industry
The now elitist electric luxury car brand will be available to the public in 2018 in an affordable model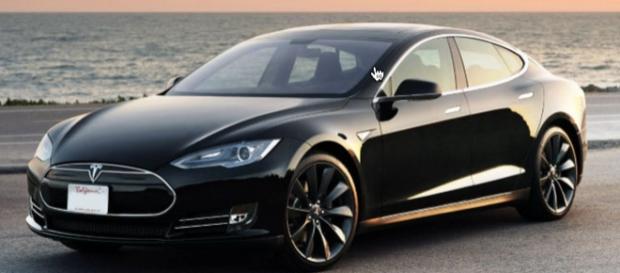 In the nearly two decades since the Toyota Prius debuted in Japan, alternative engine cars — hybrids to plug-in electrics — still haven't made much of a difference.
In response to the success of the Toyota Prius family of five models, most manufacturers now offer some form of alternative fuel vehicle. There's even a Cadillac Escalade hybrid. It's automotive oxymoron.
But add up all of the hybrid and electric vehicle sales and it's less than three percent of the market share. While the public at-large appreciates better gas mileage, familiarity and comfort still mean a lot for new and used car buyers.
And price still rules.
Hybrid versions of popular cars like the Honda Accord and Toyota Camry cost more than their gasoline engine siblings. And despite its status as the most popular hybrid, the Toyota Prius likely would be selling in greater volume if it were better looking.
Now, finally, a car has come along, and soon will be available, that could change the automobile industry.
It's the recently announced Tesla Model 3. If all goes according to plans, it will be available in about two years.
And it will cost about one-third of the price of some current Tesla models.
The Tesla, the brainchild of entrepreneur Elon Musk, has already changed the car industry in some ways. The Tesla has been tested as the safety car in history. It's extraordinarily fast. It's stylish. And, depending upon the model, it can achieve about 250 miles per charge. It's a technology supernova.
But there's one problem: It's an elitists' car. With a cost that can exceed $100,000, how could current Tesla models make an environmental difference if so few consumers can afford buy it?
The answer is the Model 3.
It's projected price will be $35,000. The concept version has been touted as debuting at the end of March. There will be a $1,000 deposit to reserve a Model 3, and it may publicly become available in 2018.
The new Tesla will cost about $5,000 more than the current average price of a new car in the United States. And therein lies the difference between current hybrids and the pending Tesla. Many hybrids still require a buyer to compromise. On paper, the new Tesla won't require compromise.
It won't be as plush, as powerful or as loaded with equipment as the two current Tesla models.
But it will offer the same engineering, the same sexiness. It will be fast, safe, environmentally impressive and it will affordable to the middle class.
It could change the auto industry as much as any other vehicle — the Ford Model T to the Volkswagen Bug to the Ford F150 pick-up truck.
For automotive enthusiasts, it can't arrive soon enough.