The Coen Brothers NAIL it with Hail, Caesar.
Getting out of your comfort zone to create something new is a real winner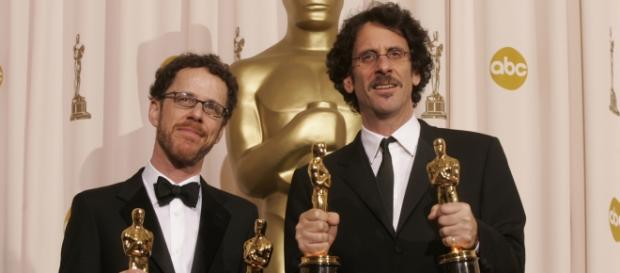 Making changes to the same old, same old is difficult for anyone, but having major writing changes  of genre and topic is even more difficult. Hat tip to the Coen brothers for taking a giant turn and writing an incredible script for Hail, Caesar! No one does it better! Making shifts in what sells and markets well is easy to understand, but to take on the task of implementing the change is the difficult part. You not have to change your thinking, you have to change your style, and your story.
There are very few people that have been able to accomplish changes in what they produce.
Any business owner knows that you cannot suddenly change direction and expect your customers to follow. Somehow the Coen Brothers have been able to achieve just that, a change in theme and yet still have their audience follow them. What can we learn from such talent?
To start the Coen Brothers really love movies. It is their passion. They appear to be able to capitalize on that passion by writing for the screen a variety of stories through many different eras. They are true to their passion! When it comes to your business are you so passionate that you can make changes and fill the gaps with new ideas while letting lesser paying projects slip through your hands?
I am not saying that the Coen brothers have written a constant stream of smash hits, far from the truth.
I am really saying, they are not afraid to try new ideas, different eras, different story lines even if they are not award winners. It is hard to believe that this one team of writers has captured the hearts (and wallets) of movie goers everywhere. Whatever they write, the audience follows.
Do you have such an audience for your products and services? Those "raving fans" are the ones that will always buy from you but they also get tired of the same old stuff. Take a serious look at your business.
Can you make changes and still keep your customers? Can you produce that next big hit everyone is eager to buy? When will you find the courage to make changes?
Only you can try new things, and only you can be passionate about your business. What is next in store for you?