Superbowl 50 likely to be Peyton Manning's final NFL game
Will NFL fans see another Peyton Manning beat down at the Super Bowl? He is 1-2 in Super Bowl appearances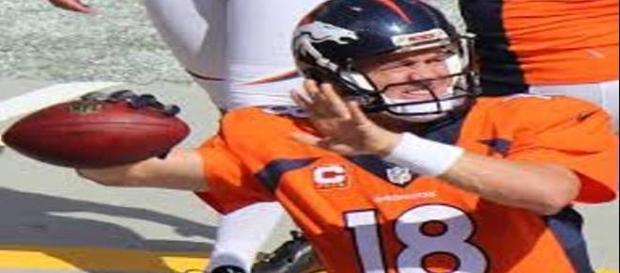 I am a diehard NFL fan. I enjoy watching the journey from play-offs to the Super Bowl. If the game is competitive, it's always worth watching. But if the game is a blowout, not even funny commercials can keep me interested. Last year's matchup between the Patriots and Seahawks was a classic. The Patriots put up a magnificent goal line stand to win the game. But then any Tom Brady led team is always competitive.
Unfortunately, fans rarely get a competitive game. Think back to February 2, 2014, when the Broncos met the Seahawks in the Super Bowl. Peyton Manning fans wanted to see him win a second Super Bowl ring. Instead, the Seahawks defense mugged him so badly that I nearly called 911.
Broncos are no strangers to getting blown out in previous Super Bowls
By halftime, the Seahawks had already put the Broncos away with a 22-0 lead. The Seahawks won 43-8. The Broncos have also lost past Super Bowls by lopsided scores like 27-10, 39-20, and 42-10. Sorry Broncos fans, but Super Bowl 50 will likely be a repeat from Super Bowl 48. Against the Seahawks, Peyton Manning looked old. Two years later, he looks ancient.
Cam Newton, the Panthers quarterback, will not be denied a Super Bowl victory.
Not only did the Panthers win 15 games during the season, they physically crushed their opponents. The Panthers manhandled the Arizona Cardinals and Seattle Seahawks to make it to the Super Bowl. For the Broncos to win, their defense must force turnovers and pressure Cam Newton like they did Tom Brady.
However, that is no easy task. Cam Newton is a big strong guy. He is built like a defensive player and weaves through the pocket with cobra like moves. If he cannot find a receiver, he has no problem with keeping the ball and scrambling for the end zone.
Last week, Denver defeated a team with an immobile quarterback. Defenses don't ever worry about Peyton Manning or Tom Brady running with the ball. And since Newton is always a threat to run, defenses must always know where he is. Regardless of outcome, it will likely be Peyton Manning's final NFL game.