Music with depth: song review of 'Begging You Please' by viseMenn
Rate this title
Enjoy viseMenn's debut single titled "Begging You Please" with soothing sounds of atmospheric rock.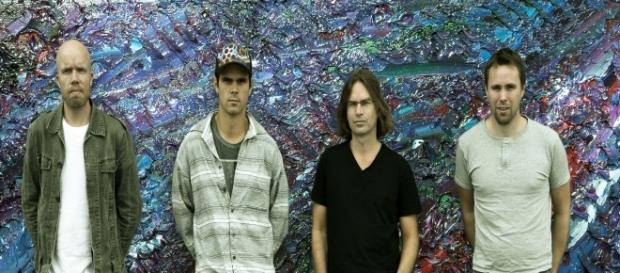 viseMenn is a band located in Norway consisting of four members: Lars Olav Mangelrod, Helge Corneliussen, Solve Eggebo, and Magnar Lofthus. They got their start during the mid-2000s, specializing in the production of dreamy, atmospheric rock music. They each come from largely unique backgrounds and met during an improvisational rock project titled "a Crack in Time and the Break of Dawn," which was organized by Helge. Since their origination, they have enjoyed a shared experience of artistic community and a love for band life. Through their music, they curiously discover remarkable layers of the human soul and encourage the development of new insights.
During October 13th, 2015, the band released their first official single titled "Begging You Please." This song has gone through multiple stages of advancement and has taken a variety of forms. A series of song releases are expected to happen in the near future.  
Vocal Display
Helge is responsible for the singing. His voice is full of emotion and has a slow, steady pace that pairs well with the rhythmic instrumentals. He sings in a somewhat high-strung fashion while maintaining mild sounds, which is an interesting combination. Helge has an extravagant vocal range of low- and high-pitch notes. The height of his vocal production takes place during the chorus when he sings the words "I'm begging you please," in addition to the intense moans toward the end of the song. There is no denying the cordial and spirited nature of his magnetic voice.
Instrumentation
All band members contribute to the instrumentation of the song. Instruments include guitars, bass, keyboards, and drums. The sounds are blissfully psychedelic and arousing. I adore the attractive mixture of acoustic and electric guitars with cadenced sounds of the tranquilizing drums. The most powerful instrument is the electric guitar, which is exciting, harmonious, and tuneful. Its slow movement emits a graceful, rock-heavy charm. The instrumentation is dynamically poised and pleasantly showcases real talent on behalf of this innovative as well as thoughtful band.
Lyrical Essence
The lyrics appear to highlight a romantic experience of one being lost and found at the same time. More specifically, they express an experience of someone being caught up in a euphoric relationship, so much so that it saddens the person to let go of the love interest. The strong desire of closeness leads the person to beg for the attention and comfort of the lover. Otherwise, the person feels lost without the gripping connection they have. The overall lyrical essence is melodramatic, sentimental, and therapeutic. This song possesses cleansing power for the soul.
Final Thoughts
I give the song a 9 out of 10 rating. The music is tastefully airy, intoxicating, and slightly edgy. The song's magnificent orchestration inspires a good mood within me. I am anticipating the release of other singles in hopes that they are also invigorating and entertaining.
Click to read more
and watch the video
or