Music with depth: review of 'No One Will' music video by bitter's kiss (and more)
Enjoy reading my review of a new music video by bitter's kiss and a few of my favorite songs from her debut album.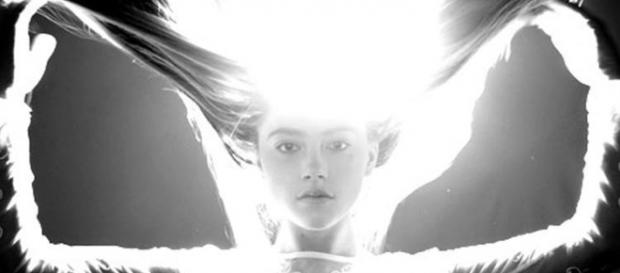 New Jersey singer/songwriter bitter's kiss (also known as Chloe Baker)  is continuously gaining new fans in love with her musical creations from her debut self-titled album (March 2015). This rising indie-pop artist has recently released a new music video for her melodic and somewhat lighthearted song "No One Will." This lovely video was shot in Cork, Ireland, which was produced by EPIC Productions Ireland. Chloe took a tastefully simplistic approach with the content of the video that's worth pointing out.
The elegance of the video is brought out by the alluring scenes of nature and Chloe's intense emotional expressions that suit the serious lyrics of the song. I really like the contrast between the fierce and complicated energy of the lyrics as well as the quiet and sober energy of the video itself. Take a look for yourself down below. In addition, read about three of my favorite songs.  
Vocal Display
My favorite song for vocal display is "Bitter's Kiss." Chloe's voice is transparent, airy, delicate, and reminiscent in sound.
Her vocal range is quite far-reaching in this song, with her highest notes being hit during the chorus. The energy of her singing is very bright, as it is refreshingly reassuring throughout the entire song. She is more of a passive singer, but not in a negative way. There is a profound quietness about her voice.  
The harmonious and gentle instrumentation is acoustically driven by guitar and piano, which provides graceful sounds to my ears. The lyrics are bittersweet and sentimental, possessing a hopeless romantic nature of love and loss.
Instrumentation
My favorite song for instrumentation is "The Rope." The instrumentals are vividly moody and sort of ghostly in composition. Their deeply symphonious nature is truly riveting, which draws me in with its charm. The slow-moving guitar and violin playing gives off somewhat dark and mysterious vibes, yet they also convey innocence. The instrumentals possess a weird mixture of warmth and gloom that is quite intriguing to me.
Chloe's vocals consist of genial yet haunting qualities that pair well with the striking sounds of the violin, which is the instrument that stands out the most.
The most mesmerizing part of the song is at the beginning when all that can be heard is her careful singing as well as the mystical acoustics of the violin and guitar.    
Lyrical Essence
My favorite song for lyrical essence is "Love Won't Make You Cry." The lyrics are about the captivating power of love, hence, the title. Their nature is sweet and virtuous, providing a well-developed definition of what love truly is: pain-relieving. "Love won't tear you down or call you names or laugh at your pain...love won't sacrifice your hopes and dreams for heartache and shame" are the heartwarming lyrics that comprise part of the chorus.
Overall, Chloe presents her perspective of love in a believable and praiseworthy fashion.
Chloe's vocal presence is mild and childlike in sound, as its youthful magic loudly makes an appearance in the song. The instrumentation is folksy and prominently radiates peaceful energy, with the presence of the mellow guitar and piano.        
Final Thoughts
I give Chloe's latest music video a 10 out of 10 rating. There is a quietly mature persona she puts on display within the video, and it really makes her stand out from mainstream musicians around her age. Her entire album is definitely a treat to listen to, which embodies the sophisticated aura I witnessed in the video. I am expecting that the music career of bitter's kiss goes far.
Click to read more
and watch the video
or