There was a time when politicians and solopreneurs were fighting the fact that they needed to have a website. Over the years, almost all solopreneurs have a website. Now social media is becoming a place to connect. Is it necessary? IMHO – absolutely!
 Solopreneurs are similar to politicians, there is a need to know what the latest and greatest is when it comes to social media. Politicians need all the exposure they can get, so why not your business as well?
How does social media fit into the daily routine of a solopreneur? Is it something that is enabling and helps to free up time or will it take another chunk out of the day?
In reality, it really depends on the desired outcome. If you want more business, you can always advertise using old methods, you could even go as far as adding your busness to a phone directory! I have yet to see people using a phone book except as a step stool to reach something on the top shelf.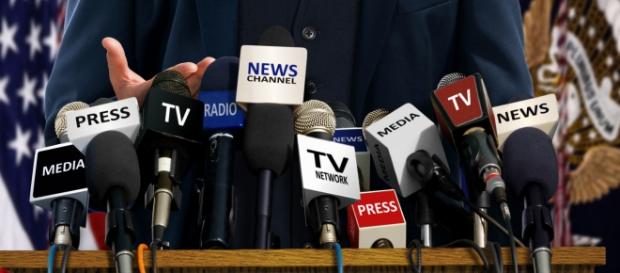 How many people have you seen using a phone book lately? I will bet that it is not many!
Could the solopreneur opt for an enticing website to act as the foundation of the online marketing strategy? Yes, BUT, in order to be truly successful, social media has to come into play and should be in the marketing mix.
CONS: The trouble with social media is that it does take time and effort to set everything up. It will even take time to get the content and the graphics in place.
The learning curve is gentle at first and then takes a turn upward. Setup is easy, getting it right is where the effort really begins.
PROS: Social media is now the first place people go before buying from anyone. Social media is where politicians are rated, comments are made, and relationships are enabled. Social media exposes you to a market that can be segmented in any way you think is possible.
Where do you start? You start by taking small daily steps and working the system to your own advantage.
Here the top two items that are crucial if you want to be successful.
Get a professional photo (you will notice that politicians always have professional headshots in place) or logo to act as your image. You could even use a favicon to do the job. They key here is to make sure it is professionally done. Nothing turns off a customer than that amateur look. They will judge you by this first appearance. 
Have you cover image created for you. Emphasize your business and don't just have a nice photo or graphic. I always suggest that you have a call to action in the background such as "Visit our site and get xxxx" along with the url of your website.
No matter which social media platform you use, you will be able to use the photo and the background image, which, in turn will save you time.
Now to decide which of the social media platforms you want to use. There are many out there and all have huge audiences with giant potential. As a solopreneur, you do not have the time to use them all. Your job will be to pick out a maximum of 3. Start with 1, get the hang of it, then add another. Each one will require a time commitment, make sure you have the time to put in. The goal of most social media platforms is to provide engagement with your customers.
If they ask a question, answer it! If they make a comment, respond to it!
Politicians know that responding to voters is crucial in an election campaign. A solopreneur is no different. A solopreneur is the spokesperson for the business and every customer and prospect counts. It is what you do with social media that can ruin your image, after all, in politics, one small false move and you are done!
Click to read more
and watch the video