Does the NFL Hall of Fame discriminate against older players?
The late Kenny Stabler finally gets inducted into the NFL Hall of Fame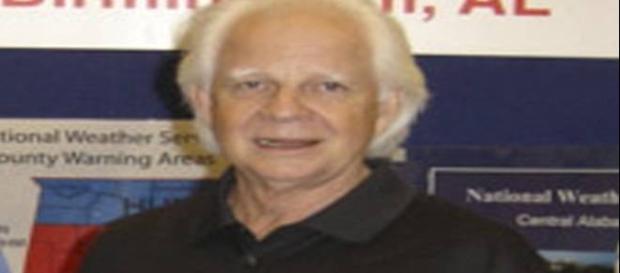 Lawmakers should declare Super Bowl Sunday a national holiday. Yearly, more than 100 million people will tune in to watch the final NFL game of the season. However, the excessive media coverage about non-#Football stories becomes unnerving. For instance, reporters will ask players about their clothing, political views, and favorite comfort foods. Earlier today, while listening to Super Bowl coverage, the commentators mentioned the latest group of men inducted into the NFL Hall of Fame. The facility is located in Canton, Ohio and houses the busts of the greatest NFL players and coaches.  
The names Kenny "The Snake" Stabler and Joe Jacoby captured my attention.
Voters again denied Jacoby into the Hall of Fame, but finally chose Kenny Stabler for induction. Unfortunately, for Stabler's family, he didn't live long enough to celebrate the #News with his family. He died on July 8, 2015.
Why the delay?
Here's my question. Stabler retired from the NFL in 1984. So why didn't writers induct him while he was alive? What changed in 30 years that finally got him accepted? Did writers elect him because they felt guilty? I followed Stabler's career in the late 70s and 80s. He has four Pro Bowls and a Super Bowl win on his resume. He was a no-brainer into the Hall of Fame. Consider former Redskins great Joe Jacoby, who retired after the 1992 season. Jacoby is another no-brainer to enter Canton. Jacoby is on the ballot, but no one will vote him in. Jacoby left the game more than 20 years ago.
The same writers who never saw Stabler play, probably don't remember Jacoby either.
The problem with the voting is that writers vote in players they know. NFL writers will often select candidates they have seen play. So what happens to the old guys I watched as a kid?
They end up like Stabler and don't get in until after they have died. Had Joe Jacoby died last year, would Canton be preparing his bust for inclusion? Next to Anthony Munoz, Jacoby was one of the greatest offensive lineman to play in the NFL. He was part of the infamous "Hogs" that kept Redskins quarterbacks upright.The problem for offensive lineman is they aren't considered as "glamorous" as quarterbacks, running backs, or receivers. Compare this to your own job. You do great work, but no one recognizes you until after you have either died or retired. As the years pass, chances are no one remembers your past performances. In life, we may not always strive for greatness, but nothing is worse than being forgotten. #Buzz