Cubans at the White House: no way
In my opinion, Trump is likely to continue triumphing in the so-called 'Super Tuesday' and hence leave directly to Washington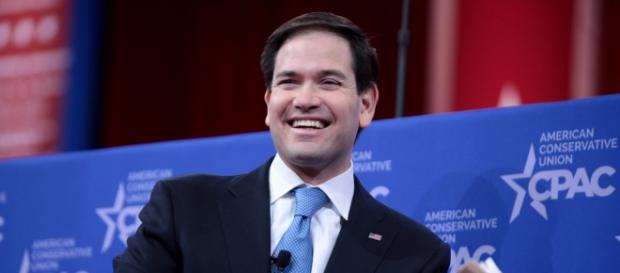 Now everything is possible. Not only that Donald Trump is nominated Republican presidential candidate, but also to reach the White House. After watching the Republican debate held last Thursday by CNN and Telemundo in Houston – which was marked by attacks from Marco Rubio and Ted Cruz against Trump – the billionaire is very well aspected, facing the so-called "Super Tuesday" next March 1st.
Rubio is the last hope of moderate forces
Many had hoped that after the withdrawal of Jeb Bush in the presidential race his followers were to support Marco Rubio. But it was not like that. At the level of content that even you can understand: because although the senator of Florida is the last hope of the moderate forces, many of his proposals and views are just as reactionary as those of Donald Trump; whether it is the role of women, equal rights for gay couples or prohibition of torture.
That is not the policy that represented Jeb Bush and which was supported.
The result of the primary elections also revealed much about the state of the Republicans; about how much the party has turned right if a politician like Rubio has become the hope of the moderates. However, this is not the fault of the young senator, let alone Trump (the only candidate who from the beginning has been a campaign issue). This is the problem of a party that for too long denied reality. Did not realize how frustrated they are and how potential voters eager for simple populist promises and chauvinistic phrases are.
And he played his last cards...
Returning to the show last Thursday, the last before the "Super Tuesday", the Cuban-American Senator Marco Rubio – who played his last cards to demonstrate that it is able to defeat Trump – was responsible for attacking him with "low blows" especially mentioning his bankruptcies and bringing out the entrepreneur past positions on issues such as illegal immigration.
Rubio said Trump speaks harshly about it now, but in 2012 had stated that the Republican candidate Mitt Romney lost the race against President Obama by stating that illegal immigration would be solved with the self-deportation. "Many of the positions that has now taken are new to him," Rubio said during the debate. About Trump responded that Romney lost in 2012 because "made a terrible campaign."
A possible defeat of a myth
Trump rejected the criticism and insisted that if he were president he would force Mexico to pay for a wall along the border between Mexico and the United States, covering 1,610 kilometres and with an estimated cost between $10 and $12 billion. Trump reiterated the plan even though the former Mexican president Vicente Fox manifested itself in a bad language that Mexico would not pay for the structure. In response, Donald Trump vowed to start a trade war with Mexico if this country does not pay the wall.
The truth is that time is running out for Rubio, Cruz and the other candidates.
Trump and his team are in excellent shape and will do everything in their power to accumulate more wins. In my opinion, it is likely he will continue triumphing in the Super Tuesday primaries and hence leave directly to Washington. I know that journalists, analysts and liberal intellectuals who work in Hispanic television channels have already begun to wonder privately whether if it is time to join the Republican Party in order to get a better exercise of their influence. It is the despair of a possible defeat of a myth: the Latin vote. Surely, right now, theres is not an "open position" for Hispanics in the White House.  #Democrats vs Republicans