Can the Bianco Neri Claim the Treble this Season or Languish in Domestic Mediocrity?
The differences between this Juventus team and last season's squad that faced Barcelona.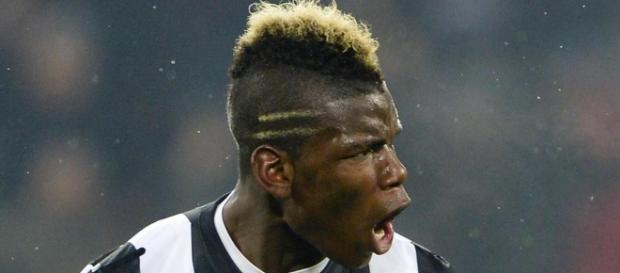 Finishing runner up like 2015 isn't enough for the Bianco Neri this season, as years of failed finals have proved that the fans are eager for International glory. Pogba has been a revelation for the Italian giants, as he helms the much sought after Number 10 jersey, linking him to such club legends as Michele Platini and Alessandro Del Piero. The club has changed much since last season, after their ranks were thinned by the departures of Arturo Vidal to Bayern Munich and Carlos Tevez to his native Argentina. Even the great Andrea Pirlo decided to leave the club after over a decade of top flight Football, finding himself in the newly formed MLS side New York City FC. But among all these departures came some startling rebirths for the old lady. 
Pogba isn't the only trick up Juventus' sleeve. 
Besides Pogba proving his worth for the club, Simone ZaZa has also scored some key goals, especially in last week's Seria A first place match against Napoli.
ZaZa hasn't had much playing time this season, but with his ability to perform key clutch strikes he most certainly owns up to his relevance to the squad. Chiellini and Bonucci are stronger than ever in the central defensive line as they are joined by team newcomer Daniele Rugani, who by now has struggled for consistent playing time as he finds himself up against the talents of Andrea Barzagli and Patrice Evra.
Europe is the Old Lady's main concern.
But Allegri's men aren't looking to settle for mediocrity in this season's campaign. Many saw last year's victory over Real Madrid as a fluke. Now the Italian Champions find themselves up against a strong Bayern Munich side that is filled with homegrown Bavarian talents like Thomas Mueller and Manuel Noyer.
Juventus do have an ace up their sleeve in the form of a young Argentinian named Paolo Dybala. Last year's surprise star from lowly Palermo has given the team much to look forward to, as he looks to take over the spotlight from the off-loaded Pirlo. Dybala has formed a formidable midfield partnership with Pogba, and the two have gelled perfectly in performing some brilliant tactical decision making that has enabled Morata and ZaZa to keep Juventus in the running for a fifth consecutive Italian championship. This year is a very important season for the Italian champions, as European success has eluded them for nearly twenty years.
Massimiliano Allegri must not forget the strength his team demonstrated as they beat both Borussia Dortmund and Real Madrid on the road towards the final in Berlin. With Bayern Munich appointing a tactical genius such as Carlo Ancelotti a man who has guided both AC Milan and Real Madrid to heights of European glory, Allegri has a tough task at hand. 
The key difference
This time around Juventus are a much younger squad, more youthful than the side that lost to Barcelona a year ago. Pogba, Dybala, and ZaZa are some of the strongest rising young talent in global football.
With a disastrous start to the League, the Bianco Neri have been able to rise against the tide and assume the first-place spot once again with an astonishing 15-match running streak. This trend is going to continue in Europe, not because Bayern Munich are an inferior side but because Juventus have managed to put together a team of players that have much to prove and have managed so far to do so in every match since. Dybala and Pogba are the key players to look out for this season, much like the Messi-Neymar partnership that has enabled the Catalan monolith Barcelona to achieve so much in the last few seasons. Juventus can possibly reach the final on May 9th at the San Siro stadium in Milan, ironic, considering neither of its residents are involved in international cup play this season.