10 breakout Music acts of 2016
Ten music acts poised to breakout and hit the big-time in 2016 - 10 to keep an eye on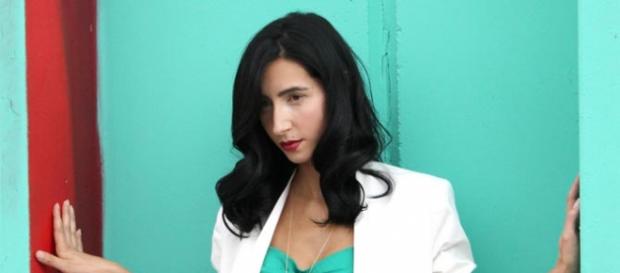 Alessia Cara
Hailing from Brampton, Ontario, Alessia Cara is a fixture on almost every Music Acts to Watch For. The cloud of hype surrounding her has assumed hurricane proportions. Billed as the next Amy Winehouse because of her outsider aura, Cara exudes talent that crosses genre boundaries and pretty much guarantees her radio play. Her album "Know-It-All" debuted in 2015 and hit number 9 on the charts.
Boy From The Crowd (BFTC)
Get a blender, pour in organic blues, and then add two heaping scoops of punk.
Hit frappe and the resulting concoction is Boy From The Crowd, a blistering U.K. duo, consisting of drums and guitar. BFTC's signature sound revolves around wailing Hendrix-esque guitar riffs and industrial strength drumming. The duo's EP, "Where Bees Go to Die", received rave media reviews, harvesting new legions of fans.
Savages
Savages came up on music radars in 2013, with their Chop-O-Matic apocalyptic-punk musical fulminations. Savages write and play songs that pack a visceral punch to the stomach.
Lead singer Jehnny Beth sounds like Joan Jett on meth. Their breakout album, "Adore Life," will drop at the end of January, and even though it's billed as "more romantic," it emanates a Neanderthal ferocity.
Jack Garratt
Garratt mixes a surly Chicago blues soulfulness with new wave electronic influences. His sound is so contagious that even MTV was forced to acknowledge his impending success, adding him to their vaunted Brand New list. "Phase," his debut album, drops February 19th and will be followed by a U.S. tour. Already popular in the U.K., the bearded Brit is ready to stake his claim to international acclaim.
Troye Sivan
Straight out of YouTube where he boasted almost 4 million subscribers at the tender age of 13, the candidly gay Aussie just released his debut album, "Blue Neighborhood." Upbeat tempos and catchy melodies define the Aussie's indie-pop sound. He's appeared on The Tonight Show with Jimmy Fallon and Taylor Swift raved about him on Twitter.
Wet
The alternative pop band Wet drops their debut album January 29. Entitled "Don't You," the album consists of bluesy pop tunes spiced up with a country western tanginess.
Wet's music is all about love, sex, and heartache, hence the band's name. Kelly Zutrau's vocals make the songs work. Zutrau's voice is soft, innocent, and just distinctive enough to register pleasantly, addictively, on listeners' ear drums. Wet is ready to hit the big time.
The Districts
Reminiscent of The Black Crowes, this band hails from some Podunk town in Pennsylvania. Billed as a bluesy folk band, which is a misnomer, The Districts play nothing more or less than raggedy garage rock, the kind that starts out like a ragtag group of kids plucking their instruments, hoping for the best.
Somehow the music gels and with shuddering pops and grinds mutates into a melody that eviscerates the soul. The band is on the Fat Possum label and, hopefully, is putting the final touches on their debut album.
Bully
Bully plays contagious alternative rock. Vocalist Alicia Bognanno is the driving force behind the band. Her vocals crackle with electricity. Bully signed a recording contract with Columbia, which released "Feels Like," Bully's debut album in 2015. At the present juncture, Bully is touring and recording tunes for their next album, which is being heralded as their breakout venture.
Kevin Abstract
Based on appearance, Kevin Abstract is just another singer/songwriter with a gimmick: motorcycle helmets, painted fingernails, and Girl Power sweatshirts. In reality, he's the real deal, churning out high-class hip hop with rap undertones. His debut album, "They Shoot Horses," drops soon and should make him a household name.
Chrystyna Marie
Blues pop vocalist Chrystyna Marie has one of those big gun voices, the kind that makes the hair on the back of your neck stand up. Her EP, "Loaded Gun," full of grungy blues rockers, drops at the end of February and should put her on the musical map.