After running on a campaign of hope and change in 2008, Barack Obama became the nation's first African-American president. Blacks in America felt they had scored a victory, and thought that they had an ally at the top of the government. When Obama announced that he was keeping his predecessors appointees at top positions, very few questioned an obvious hypocrisy. 
When the U.S. Supreme Court overturned key portions of the Voting Rights Act, Barack Obama refused to help a group of African American leaders restore it.
The new Jim Crow, using strict I.D. card laws to disenfranchise voters, was ignored by Obama despite having received 95% of the vote from Black America and having a multitude of support from the black community during election season (a letter to the editor of the New York Times Magazine was the extent of his speaking on the subject). 
His legacy will read that he was the first black president of the United States, but history will also speak of his vigorous pursuit of LBGT acceptance in America and abroad.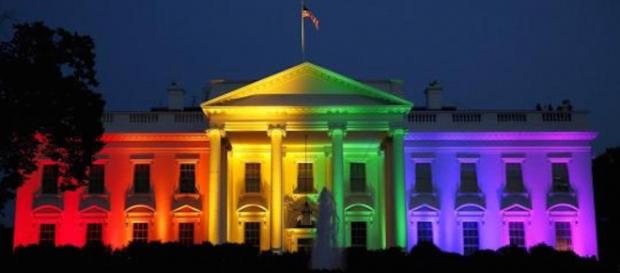 Homosexuality had always been attributed to the greeks and their way of life, however, Obama has become the worldwide face of homosexuality which led Kenyans to distance themselves from him when he was in Africa promoting same sex couples. His predecessors never touched the issue and some have since flip-flopped on the original position they had while in office. Former president Jimmy Carter said "Jesus would approve of gay marriage," yet he didn't enact any gay legislation despite the 1978 assassination of Harvey Milk (whom he had met with 2 years earlier).
George W. Bush claimed to be against same sex couples, Bill Clinton signed anti-gay legislation, Reagan never touched the issue, George H.W. Bush said in 1988 that Americans "don't want homosexual marriages codified." This new change in policy coinciding with the election of a black president gives the impression that homosexual rights and laws are a black issue. 
Almost daily in Black America there are questions surrounding tactics of local police department practices and lack of prosecutions.
The Obama Administration specifically targeted victims of hate crimes in reference to homosexuality with new legislation, but has yet to address the growing concern of overzealous police officers pulling the trigger on unarmed black men. The untimely deaths of Tamir Rice, Eric Garner, Kendrick Johnson, and John Crawford are the issues that plague Black America, but thus far Obama has refused to acknowledge the problem. In America, being gay trumps being black, a sad truth the black community will not recognize until the next president takes the oath of office.
Click to read more
and watch the video