Senegal: banning the Burqa and its influence on a terror attack
An insightful analysis on security and rights by Sam Phatey and Saffie Touray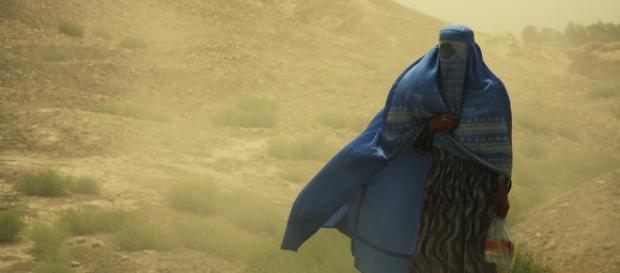 Though Senegal has an intelligence sharing agreement with the US signed last winter, in October last year, the United States notified the Senegalese government that the port of Dakar no longer met U.S. Coast Guard security standards.
This coupled with regional incidents across its borders such as the rise of Boko Haram and volatility in Mali, where Senegal is a key force in the UN MINUSMA mission, and working with U.S. authorities to strengthen its counterterrorism and intelligence capabilities, has exposed the West African nation to the risk of violent extremism and terrorist activity.
With the help of US intelligence, El Hadji Malick Mbengue was arrested in Dakar by security forces for alleged links to terrorists in Algeria who were planning to carry out attacks on American and French interests in Senegal, according to the US State Department.
Terror suspects not always easy to identify
Counterterrorism and preventing attacks rely not necessarily on identifying an individual but rather on the gathering of intelligence and identifying targets by knowing the characteristics of terrorist groups or potential attackers.
Attacks carried out by ISIS are very different in characteristics with attacks carried out by Al-Qaeda. Attackers, especially suicide bombers, male or female do not necessarily have to have their face covered. The mere use of a bombing vest is sufficient to carry out such acts.  Contrarily to what many believe, the majority of terrorists and suicide bombers dress like any one of us, and blend with the rest of society in order to have a greater impact when carrying out such missions.
The mere assumption that terrorists are required to wear specific clothing can be said to be a strategic advantage to such groups.  This can be justified by the fact that more focus is placed on identification by security forces rather than behavioral characteristics.
For example, security forces are likely to be more skeptical of a person wearing the burqa rather than identifying a person by their body language (it's important to note that group members such as ISIS and Al Qaeda are dispersed throughout the world, therefore a uniform per se would go against their aim of being unidentifiable).
Whilst the European Court sided in favor of France to ban the Burqa, it's important to note that it dismissed its public safety argument, stating that banning the burqa would not be required to achieve that aim. Senegal's gendarmerie, national police, and judicial police have insufficient capacity and resources to detect, deter, and prevent acts of terrorism with or without the Burqa being banned.
Poverty aiding in recruitment
With so much poverty in Senegal, especially in its southern region of Cassamance, terrorist groups have an edge to lure unemployed youths to fuel domestic terrorism and counter intelligence efforts because of corruption and lack of infrastructure. Senegalese authorities should reach out to the brotherhoods to build partnerships and offer support in resisting violent extremist messaging and recruitment, but banning the Burqa has seemed to partly jeopardize that effort, as religious leaders decried the ban that will influence extremist's to launch attacks -- possibly saying Senegalese authorities are now fighting Islam.
However, since 2007, Senegal's criminal code has included criminal offenses for terrorist acts allowing the state to prosecute an individual or group that "intentionally undertakes an act to disturb public order, or the normal functioning of national and international institutions, through intimidation or terror" with a maximum penalty being life in prison.