Pornography played by mistake at funeral instead of family tribute
Mattel introduces curvy Barbie, and Jerry Jones is the only person surprised that his Cowboys haven't been to the Super Bowl in 20 years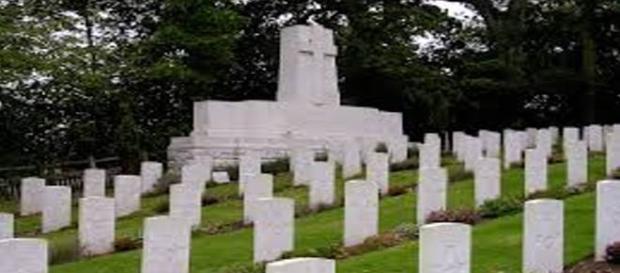 The fat shamers will be out busting on the latest Barbie. Time has announced that Mattel has announced its three latest Barbie dolls. Mattel introduced a tall Barbie, a dainty one, and a curvy one. Also, there are unconfirmed rumors that she comes with a piece of barbecue chicken and an ice cream cone. Since Mattel makes $1 billion annually in Barbie sales, they know what their customers want. So don't expect the new dolls to stay on the shelves for too long. Barbie is famous for her blond locks, small waist, and large bust.
After nearly 60 years, Barbie continues to amaze her fans with new hairstyles and skin tones for their latest creations. Who knows, maybe there will be an NFL coach Barbie to commemorate Sarah Thomas, the first woman to become an NFL coach.
Pornography played at funeral instead of family tribute
According to the Mirror News, Simon Lewis, 33, and his baby son both died in an automobile collision on New Year's Eve. However, the real horror came at Lewis' funeral. Imagine the surprise when Reverend Lionel Fanthorpe turned on the television to play the dedication film.
Instead of family images, mourners heard loud moaning and groaning coming from unknown naked bodies. A representative for James Summers & Son had no explanation and is looking into the matter. The driver who killed Lewis and his son will face criminal charges.
Jerry Jones is surprised that his Cowboys haven't been to the Super Bowl in 20 years, however, he's the only one
The Dallas Morning News reported that Cowboys owner Jerry Jones cannot believe his team hasn't been to a Super Bowl in the past 20 years.
Although Jerry Jones is a billionaire businessman, he may have lost his Football mojo. If he happens to read this, I can offer some insight. I am a Washington Redskins fan so I am happy to see the Cowboys move their furniture into the cellar. The NFL is a quarterback driven league. Now say it five times and click your heels. Okay, that's settled. If you don't have a quarterback when you open your eyes, you better beg, borrow, steal, or draft one.
If you open your eyes and see a franchise quarterback on your team, go to the front of the class and collect your Super Bowl ring.
Without a real quarterback, a team has zero chance of competing for a Lombardi trophy.  
Don't believe me? Look at the quarterbacks who have won Super Bowls: Joe Montana, Tom Brady, Peyton Manning, Eli Manning, Ben Roethlisberger, and John Elway. What do they have in common? Other than Elway, who is already in the hall of fame, the others will join him after they retire.
Jerry Jones is the only person who's surprised about his Cowboys not playing in a Super Bowl. Here are some quarterbacks that proceeded the great Troy Aikman, who is also a hall of famer and a former superstar Cowboys quarterback.
Anyone recognize these names? Quincy Carter, Ryan Leaf, Kyle Orton, Brandon Weeden, or Kellen Moore? No, they aren't your baristas at Starbucks. They have all quarterbacked the Cowboys into futility. Though Tony Romo is a good quarterback, he is injury prone and near the end of his career.
Jerry, study the youngsters entering this year's draft, be thorough, and get your guy. Listen to your son about Johnny Manziel, he's not your answer. But here's a suggestion, Robert Griffin III is available. If he can regain his confidence and become a pocket passer, he could be something special. You will also need to find a guy like Norv Turner or Kurt Warner to coach him.