My most anticipated games of 2016
The best titles coming to 2016 so far, and what I look forward most to playing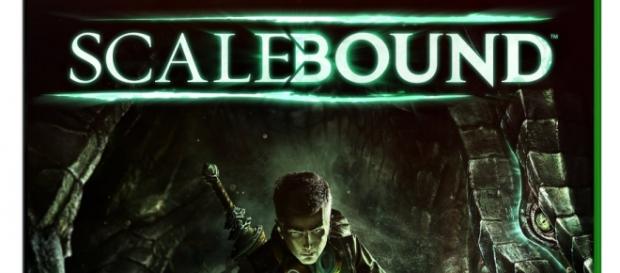 Last year wasn't so great for gaming
Last year seemed to be a pretty quiet year for gaming in general as the Playstation 4 and the Xbox One console owners were flooded with re-releases of previous generation software like the much lauded Uncharted collection and Halo Master Chief Collections. But, 2016 has has a few bright spots on its release calendar. For Nintendo Wii owners in general, things seem to be on the up, even though the NX is just around the corner, but Nintendo hasn't forgotten its devoted fan base. The Legend of Zelda franchise promises two major titles this year, one being a true remastering of Twilight Princess and the second an all-new adventure featuring our tunic-wearing elf warrior in Zelda Wii U.
Scalebound
Scalebound is another game worth checking out this year as developers Microsoft are making an attempt to create new in-house ip's. Part fantasy, part mythological giant slaying, Scalebound is a new title that borrows from classics like Shadow of the Colossus then most other adventure games coming this year. Amazingly enough, Scalebound is not only aiming to be a beautifully well-designed game, and meriting the second place spot on my list, but it is also an Xbox one exclusive. In an era of cross-platforming, and multi-console releases, having a true exclusive on my list is a rarity to witness. 
Dark Souls III
Dark Souls III for the Playstation 4. Although a multi-console release, Dark Souls III has become a soft spot for me when considering which Role Playing Games (RPG's) to by for my PS4.
Its origins derived from Demon Souls on the PlayStation 3, and since then, every incarnation of this series has been a must-buy for my Sony system. The atmosphere is dark, the levels excruciatingly difficult, and the multi-player at times difficult, but beyond all this, Dark Souls III is the perfect game for anyone seeking a chaotic adventure in a world encased in Gothic horror gloom.
Cowabunga!
Teenage Mutant Ninja Turtles Mutants in Manhatten for both the Xbox one and PS4 consoles. Maybe it's the beautiful shell shaded style graphics, or perhaps it's because of nostalgia, or maybe both, TMNT sent chills down my spine when I watched the trailer for the first time and since then I haven't been able to get the image of a red-belted Raphael kicking down a chainsaw wielding Bebop in the sewers of Manhattan out of my mind. After falling prey to numerous stutter steps in the iconic turtles licensing, it seems like Activision studios has gotten it right this time. The beat em up genre is dying a slow death and perhaps those four green turtles can bring it back for one last hurrah.
Final Fantasy
Lastly, and something I have been dying to discuss, is the release of the mammoth Final Fantasy VII remake on the Playstation 4 and Xbox one. Supposedly slated for release by the end of this year, FFVII marks the return of our spiky-haired hero Cloud as his band of cohorts looks to stop the world from destructing at the hands of the evil Shinra Corporation. I'm almost brought to tears when I think of the time I invested in this game when it was originally released on the Playstation back in 1997.  The first true break out Japanese style RPG, FFVII has been the pinnacle of true story telling in the gaming world ever since fans plopped its cd style game case onto their shelves. Fans and newcomers alike will have the chance to revisit the past with new gameplay, level design, maps, etc. What makes this game so alluring to fans isn't so much its graphics, but the amount of detail within the hours of gameplay needed to digest this masterpiece. Almost twenty years old, FFVII remains the ultimate RPG experience, and with its supposed release this year, 2016 looks like 12 months of paradise for gaming enthusiasts worldwide. #Shopping #Video Game