England musician Jim Wellman has been producing music for over a decade and is a founder and an ex-member of renowned 1980s band Brand New Heavies. His upcoming album Dawn to Dusk will be released on February 29th, featuring a stylish fusion of jazz, funk, disco, and soul music. This music is his creative expression of social commentary, with emphasis on human evolution, corrupt political agendas, propaganda, and more. Jim's album is his musical opposition to western-driven fascism in Ukraine and mainstream media promoting biased information.
Another focus of his work is the role that advanced technology plays in the endeavors of humankind. Through his art, he sends out messages with regard to the importance of mindfulness about humanity's inadequacies and the need for psychological transcendence.  
Vocal Display
Jim is a lead singer along with a few others: Judy La Rose as well as Tara and Terron from Studio Pros. Jim has a transparently smooth and easy singing voice. It's rhythmic and well-developed in expression and stays in accord with the mellow and pleasant instrumentals.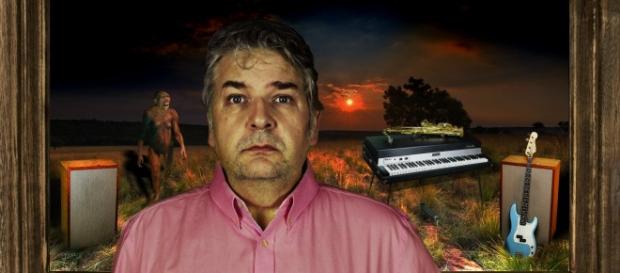 The additional singers are delightful to listen to, as their voices are clear, seasoned, and sophisticated in nature. They sound very professional as if it is quite effortless for them to sing. None of the singers, including Jim, disappoint me with their vocal abilities. Their voices are not tiring on the ears.  
Favorite song for vocals: "Lucy"
Instrumentation
The instrumentation is a beautiful mixture of guitar, piano, drums, percussion, and horns.
Their musical arrangement is jazzy and soulful, which provides a rich and lively energy to the songs. It is really lovely to listen to, as it positively elevates my mood with optimistic sounds. Jim is responsible for all the instruments, and I think his talent shines through with such classiness and elegance. If you are a fan of easy-listening music, then Jim's album has the power to entertain your musical taste buds with its symphonic and tranquilizing output. Discover it for yourself.
Favorite song for instrumentals: "Red or Blue"
Lyrical Essence
The lyrics are considerably influenced by ideologies of social sciences, philosophy, and politics. Human evolution is a large focus of this album, which can be strongly heard in the song "Lucy." I recognize the lyrical essence as a musical analysis of the familiar and unusual complexities of the human experience. What I find to be the most amusing aspect is the combination of jazzy, vibrant, and uplifting instrumentals with the deep, theoretical, and serious nature of the lyrics. I appreciate the lovely contrast of leisurely and dense elements, which makes the lyrics more tolerable.
Favorite song for lyrics: "Premature Truth"
Final Thoughts
I give this album a 9.5 out of 10 rating. Jim's artistic version of social commentary leaves a favorable impression on me about his talent and intelligence. He fails to be bland, as his music is very pleasing to the ears and mind. Feel free to listen to the album's lead single with the link below.  
Click to read more
and watch the video