How can Ted Cruz outshine Donald Trump in the Elections?
The latest debate to establish the nomination of the Republican candidate maintained the popularity gap between the two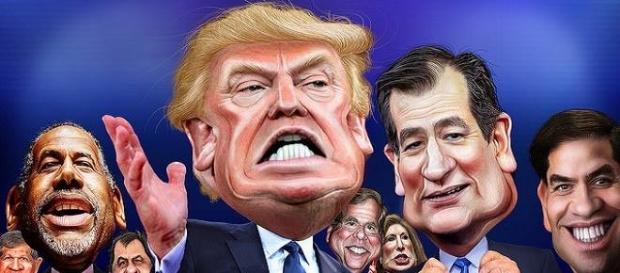 Things have heated up on the Republican side. As the day of the preliminary elections is close, the candidates for the Republican nomination have put their 'gloves' aside and begun to launch fierce attacks on their political opponents. A clear example of this would be the most recent Republican debate featuring Donald Trump and Ted Cruz, the main candidates for the nomination. If the two have insofar avoided direct attacks, maintaining some kind of a truce, in the debate things got sensational: both the opponents made the most of the occasion by attempting to go up in the polls by a few points.
The other Republican candidates were somewhat outshined, except for Marco Rubio, the Florida Senator, who was more aggressive in his approach. He did not miss out on the opportunity to simultaneously attack both Trump and Cruz. Jeb Bush, the younger brother of the former president George W. Bush, is maybe the most obvious disappointment in this regard. Jeb, the Governor of Florida, acted in a more reserved manner as a candidate, posing, as some would call it, as an advocate of reason over emotion. 
One thing is certain: Ted Cruz, the Texas senator, was outshined by the business magnate Donald Trump.
Trump keeps making an impression, his evolution being fairly steady over the last few months of his campaign. At the beginning of the campaign, the New York real estate magnate managed to incite quite a boom of popularity among his voters. The fact that he intensively exploited the benefits of social networking definitely proved to be a winning strategy. Even though he has lost some of his initial briskness, Trump still holds a significant advantage over his main opponent Ted Cruz.
With so few days until the elections, for a twist in the outcome to occur it would at this point take either a miracle or a mistake made by Donald Trump that would damage his public image.
The first preliminary elections are to take place on February 1st in Iowa. Conversely, the situation is a lot more balanced for the Democrats, Bernie Sanders recently managing to go increasingly up in the polls, close by the main opponent Hilary Clinton.