Fox News host has the nerve to accuse Obama of faking tears during gun control speech
As President Obama wiped tears from his face announcing his executive actions on gun control, not everyone was impressed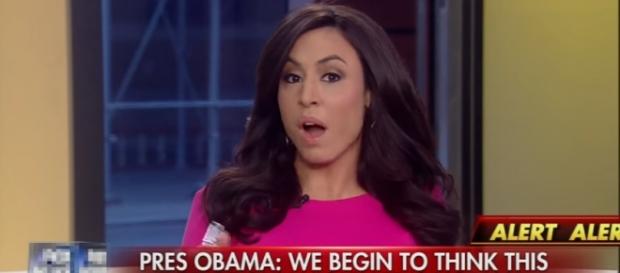 President Obama has attempted to push for common-sense gun control since being sworn in as commander in chief in 2009. With the Democratic party failing to come to an agreement with Republicans, Obama announced his executive action plans to help curb gun control on Tuesday. As expected, the GOP and the right wing media pushed back.
Standing in front of family members of gun violence victims, Obama detailed some of his plans that will take effect in 2016 to deal with gun violence. When speaking about the deaths of 20 children during the 2012 mass shooting at Sandy Hook Elementary School in Newtown, Connecticut, Obama teared up before stating, "Every time I think about those kids, it gets me mad." On the January 5th edition of "Outnumberd" on Fox News, co-host Andrea Tantaros accused Obama of faking his tears to gain sympathy for his executive actions.
A cheap shot at the president
"I would check that podium for like a raw onion or some 'No More Tears,'" Tantaros said. The popular female host continued her criticism of the president, saying his emotion was "not really believable," sarcastically claiming Obama could win an award for his performance. "And the award goes to...we are in awards season."
Tantaros also took issue with Obama pointing out the high rates of gun violence in Chicago, the city he previously represented in the United States Senate.
"This is how many years? Almost eight years," Tantaros noted, before stating, "You haven't heard him go to Chicago and really speak out about this issue."
Public opinion appears to be decided
While Tantaros and others in the right wind media have attack the president on many issues, they seem to be in the minority when it comes to his handling of gun control. In a poll released by MSNBC following the president's speech, nearly 80 percent of Americans agree that bypassing Congress was the correct decision.
Previous polls also confirm the validity of the MSNBC poll. Included in Obama's executive order are mandatory background checks for gun purchases, and requiring that those who wish to sell firearms obtain a federal license. Over 90 percent of Americans support those proposals, with background checks getting the most consistent praise.