Artificial intelligence could be a blessing or a curse to humankind
Don't miss our Facebook page!
Like Blasting News page on Facebook: we will keep you updated with all the latest news.
You are being cheated on. Whether you are in a relationship or are married, some decisions must be made. Cheating is not something that happens overnight. There are always signs and red flags to look out for. You know that he/she is lying -- what happens when you find out? The first reaction that follows is a combination of pain, anger, and panic. You feel hurt, sad, depressed, confused, and betrayed. Your mind is flooded with questions. Should I stay or should I leave?
What did I do wrong? Is it my fault?
This is the time to think about your marriage or relationship and detect what other issues need to be recognized. Here are some things you should consider before you make a final decision.
Ask yourself if your relationship or marriage is worth saving
Find out if it's a one-time deal or a romantic relationship. If your significant other is not the one who strays, consider giving them another chance. If it's more, think long and hard about whether or not you should stay together, then draw the line.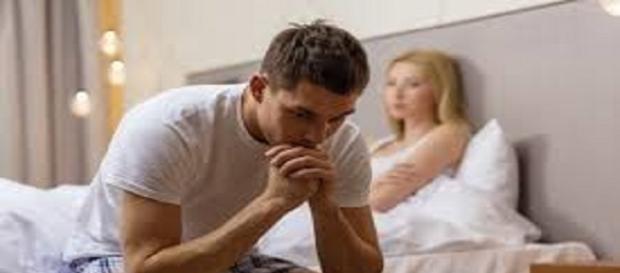 Communication is the key
Don't be ashamed to ask the questions. Ask what happened and why it happened, how it started and how long its been going on. Express your feelings of rage and anger and make them understand that their actions hurt you. Ask them to admit guilt and express true sorrow.
Sort your emotions
Take a break from each other and give each other some space. Don't be clingy. Make your point that that behavior is unacceptable. Sort your emotions and be sure that all your questions are answered.
Be open and demand from your significant other to break off all contact with the other person. Try to communicate in a healthy way and try to fix the problem. Get to the bottom of the problem in order to start re-establishing trust. Trust is something that will not happen overnight. Be prepared to work long and hard for it.
Blaming games are useless
Don't blame yourself. You are not the one who made the decision to cheat. Don't blame the third party.
The spotlight should be on your problems. Don't insist on knowing all the details of their relationship -- focus your efforts on resolving your marriage problems.
Be sure that you are able to forgive
Forgiveness is a conscious decision. It doesn't mean that you are not considering your partner responsible, forgiveness means acceptance. By forgiving you are not accepting the actions, it means that you are aware of the problems in your marriage or relationship and that you are willing to work hard to make it better.
Forgiveness means you are ready to move on. If you are not sure that you can forgive your significant other, let go and move on. You'll be wasting your energy for the wrong reasons and at the end the result will be the same.
A relationship is a connection between two people
Take nothing for granted. Cherish what you have. Remember! The old relationship is over. You are building a new one. The final outcome depends on yours and your partner's ability to create new love and passion without the fear of cheating.
Click to read more
and watch the video