Unconfortable traveling companion for the Cuban revolution
"Every honest man has the right to say what he thinks, writes and speaks without hypocrisy", but that assumption is not met in the current Cuba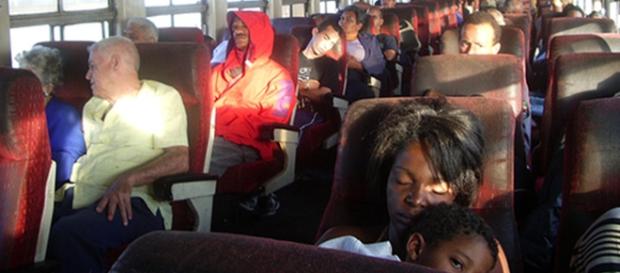 The Cuban dissident journalist has been always an uncomfortable traveling companion for the Cuban Revolution. He's like an open wound that does not heal, a threat although his only weapon was a typewriter in the past or a computer now.
Certainly nowadays, thanks to the widespread use of social networks and the internet, journalists today enjoy an immediacy and worldwide recognition unthinkable in the 90s. But this is possible today thanks to the courageous work of those who were imprisoned or were persecuted, and after leaving behind their beloved homeland now spend their lives in the sad anonymity of forced exile while others, more younger, took up their fights, but desires and dreams too...
"Top secret" mission
I remember midnight of March 15th 1993, when I was very nervous. It was my first mission as a member of a dissident press agency in Villaclara, and a colleague asked me to take to Havana the press-release and chronicles written by local journalists. I was advised that if the police should arrest me and find those papers, I would spend six months in prison for it.
At 3:30 a.m. the "special train" that crosses the island from East to West arrived; it's a journey of about 24 hours, in old wagons where humble people usually travel.
When I entered the wagon everything was dark and there were passengers everywhere; there were no seats available so I sat on the floor and tried to sleep, but the cold air coming in through the broken windows prevented the dream... when suddenly a flashlight broke the darkness and lit up my face.
A couple of cops asked me for ID. While the officer checked my documents his companion began rummaging in my luggage bag . I thought all was lost, but when the officer noticed from my identity card I was an employee of the Catholic Church, he returned it and moved on.
Thank God they did not check my coat full of dissidents' chronicles!
After 10 hours of travel, many stops and waits to make way for commercial freight trains, we finally arrived at the Central Station of Havana. There were cops on the platforms, checking the baggage of passengers and requesting personal identification again. However police methods in Havana are not exempt from racial prejudice, and mistaking me for a foreign tourist they let me go uneventfully.
Walking through Old Havana
Once outside the station, as I could not pay $5 for a taxi and the public buses spent full of people, I had no choice but to walk about seven miles to the house I was to visit.
Upon arrival, a man with the poise and voice of a poet greeted me with a warm hug, offered me a cup of coffee - the only thing that had landed in my stomach since the night before - and I then handed him the notes from my friends.
One by one the man read those pages, smiling at intervals. I've never seen someone so eagerly read those news, reports and allegations of human rights violations and abuses by the Cuban authorities. When he finished reading it he took the phone, dialed an international number and began to reread the pages.
Across the line, someone was in charge of recording and later would transcribe the texts to the pages of a newspaper. Thanks to that simple but effective method international public opinion was reported in the Special Period (1993-1998) of the Cuban reality, those difficult days; a reality that despite the passage of time is not yet published in Cuba's official newspapers, TV, radio or digital.
Never forget that words sing, they hurt, they glorify. They freed us from our ignorance. Do not forget that we live by the words: Love, Truth, God. And we fight for the words: Freedom, Glory, Honor. Resentment never gives birth to good works.
Image by miotei and released under CC BY NC ND 2.0 license