Music with depth: album review of 'Big Man' by Idiot Grins
R&B and Soul band Idiot Grins has released an amusing album with vintage sounds for listeners to enjoy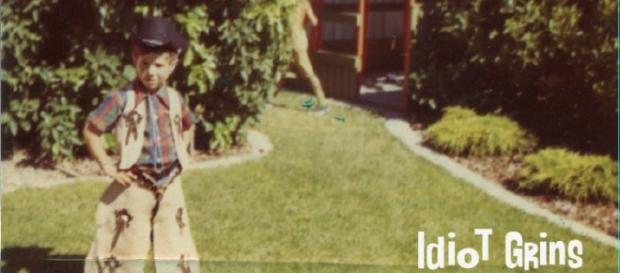 Idiot Grins is a band of five members based in Oakland, California, with a strong love and appreciation for rhythm and blues as well as soul music. In fact, they are greatly inspired by classic musicians who worked under Stax Records of Memphis, Tennessee, such as Otis Redding. Their latest album Big Man, which was released on April 6th, explores the depths of not only R&B and soul but the sounds of country, also. In addition, they have pulled inspiration from musicians, such as Gram Parsons, known as the father of country rock.
He is an artist the band has admired for a long time. For their record, they have teamed up with reputable horn players, such as Johnnie Bamont (Huey Lewis and the News) and Mic Gillette (Tower of Power), to give the music a signature touch of 1960s melodies.   
Vocal Display
John Hansen is the vocalist of the band. His singing is very provocative and urbane, which complements the rhythmic, flashy, and dramatic instrumentals. He is a seasoned singer with noticeable power to move fans of this kind of music emotionally.
There is something rather bona fide and hearty about John's voice that makes his musical talent believable. He can easily be considered a soulfully passionate version of Bruce Springsteen, as his voice has rugged and folksy sounds that mirror the music icon. I think it is an appealing voice that will get him far in the music world.  
Favorite song for vocals: "(How to Get to) Baltimore"
Instrumentation
Four out of five band members (Michael Conner, Evan Eustis, Michael Melgoza, Randy Strauss) are responsible for most of the instrumentation.
They play a combination of instruments: guitar, drums, keyboard, and bass. The instrumentals consist of sounds that are flamboyantly energetic. Despite the appearance of R&B as well as country musicality, some of the songs have a jazzy appeal. What makes this the case is the lively saxophone/trumpet playing. It is refreshingly festive and full of pep, with a beautiful output in songs like "(How to Get to) Baltimore." The horn instrumentation definitely brings out classic sounds of the 1960s.        
Favorite song for instrumentals: "Ovaltang"
Lyrical Essence
The lyrics involve deeply moody and wistful storytelling and poetry.
Some of the song lyrics are quite sad in essence, describing some of life's shortcomings, such as with broken relationships. An example of this is the song "One Reason." On the other side, some of the song lyrics are about fun and adventure. An example of this is the song "Ovaltang." All of the song lyrics are definitely fit for R&B and soul music because they showcase the ups and downs of human nature, with a steady connection to love, which the genres are focused on. They dig into the excitement and complications of living in a world of joy, pain, happiness, sorrow, and much more.
Favorite song for lyrics: "One Reason"
Final Thoughts
I give this album a 8 out of 10 rating. There is a sincerity about this band's music worth noting. I fit into the millennial age group, but this album takes me back a few decades to a different era of music when listening to it and immerses me in historical sounds. If I listened to this music before learning anything about the band, I'm sure I would have thought it was straight from the 1960s or at least very close to that time period. This is not my favorite kind of music, but it left a good impression on me.  
What are your thoughts?