3 reasons why MLB's Pete Rose should have been reinstated
The all-time hits leader is still banned from Baseball after a decision by Commissioner Rob Manfred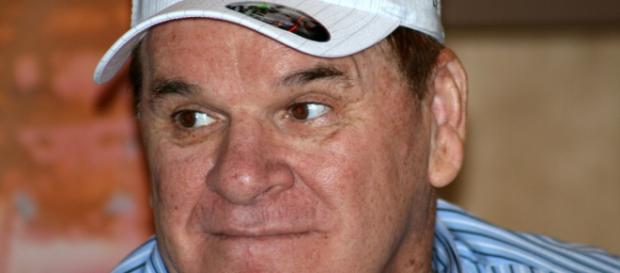 Recently there has been a lot of newsworthy events from Major League #Baseball. The Diamondbacks announced that they had signed Zack Greinke to a 6-year, $206 Million deal, and the Red Sox did one better: they signed pitcher David Price to a 7-year, $217 Million dollar deal. Perhaps the biggest news this week was the announcement that Commissioner Rob Manfred would not reinstate baseball's all-time hits leader, Pete Rose, who has been banned from Major League Baseball since 1989 because of a gambling scandal.
The decision to reinstate Pete Rose has always been a contentious one, because many people feel that the man's characteristic swagger and defiance make him a poor ambassador for the game.
Admittedly, a lot of people feel that Rose is a jerk. However, there are a number of reasons why the decision not to reinstate an otherwise sure first-ballot Hall-of-Famer was the wrong decision. Here are three:
1. Reinstating Pete Rose would have brought more interest to the game.
Whether you believe that Pete Rose is a cad or not, the fact remains clear: the man is only one of two individuals EVER to have over 4,000 career hits and he surpassed Ty Cobb for the most hits in 1985. Rose has an amazing career total of 4,256 hits, and, even with his ban from baseball makes over a million dollars a year from autograph signings and endorsements. Once, MLB made an exception to his ban in order for him to appear in Atlanta, and while he was at the stadium he received a loud and raucous standing ovation even though he never played for the Braves.
2. Other players have done much worse.
The fact of the matter is, there are other players that have tarnished the game of baseball every bit as much, if not more, than Rose ever did. Jose Canseco blew the whistle on some of these players when he noted in his book the rampant steroid use of his day. Roger Clemens and Barry Bonds were never banned from the Hall of Fame, however, because it has been proven that they used steroids, their voting totals are extremely low. Rose did all of his accomplishments the HONEST way, without using steroids. No, he shouldn't have gambled on his own team, but he never used steroids.
3. Social mores are different now.
To be honest, Pete Rose being banned for gambling just doesn't make sense anymore. Consider the fact that you have sites such as DraftKings and you quickly come to the unfortunate realization that gambling has quickly become increasingly trendy in the 21st-Century. Rose has been banned from the game for over a quarter-century now, and he has more than paid his debt. His achievements are so immense that reinstatement should be reconsidered.   #Celebrities #Buzz