At around 9pm on Friday the 13th, 2015, unmasked gunmen opened fire on the audience at an Eagles of Death Metal show at the Bataclan venue in Paris, France, while three suicide bombers detonated their vests outside a football stadium hosting a France-Germany friendly, and more attacked Cambodian cafe nearby, randomly firing on open-air diners. The death toll at the time of writing is 128, with 99 in a critical condition.
Whilst no group has yet claimed responsibility, many Islamist fundamentalist groups have been celebrating the attacks on social media.
This is the latest in an increasingly long line of assaults on Western values, including only this year the mass murders of peace crusaders in Ankara, holiday makers in Tunisia and journalists at Charlie Hebdo, also occurring in Paris and fulfilling the perpetrators' primary objective of shocking the world.
The illegal invasion of Iraq by U.S. President George W. Bush in alliance with UK Prime Minister Tony Blair illuminates how the seeds of these events can grow in the right conditions, as removing Saddam Hussein's Ba'ath party iron-fisted but secular rule gave rise to numerous Islamist cells, from Al-Qaeda on and downwards.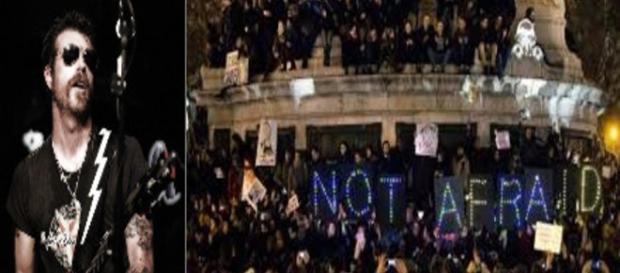 This destabilization of the Middle East serves many parties well in the sense of necessary enemy-maintenance, extending Western cultural imperialism into the region and keeping the multi-billion dollar arms industry topped up by using up the old stock.
These are simplified contextual reasons behind recent events leading up to Friday the 13th in Paris, and in the media storm of outrage we routinely face, context is key. The fundamentalists are exploiting the freedoms the West have long taken for granted, in such a way as to show their fearlessness before and obeisance to God, and to demonstrate how wrong the West's idea of progress is.
The Quran and a fundamentalist reading of Islam doesn't allow for worldly "progressiveness" much more than the Old Testament does.
The Islamists win by dint the glare of attention and international notoriety their absolutist actions demand, the media wins in that everybody is looking, buying, clicking, and buying again in order to "keep up with developments." Right wing politicians win as borders close, people suspect each other on the street and vote for a "firm-handed leader" who will be "tough on the causes of terrorism," thereby allowing surveillance and security companies free reign with citizen's information.
To counterbalance all these winners, the losers include the entertainment and music industries, sporting events, the concept of city leisure in general and practically all campaigners for human rights around the world. Love your neighbor whoever they are, talk to them, and find out how they are doing.
Click to read more
and watch the video