More Women in Power Positions, Trend or Finally Making Things Right
Several empowering women honored at this annual event held in New York City.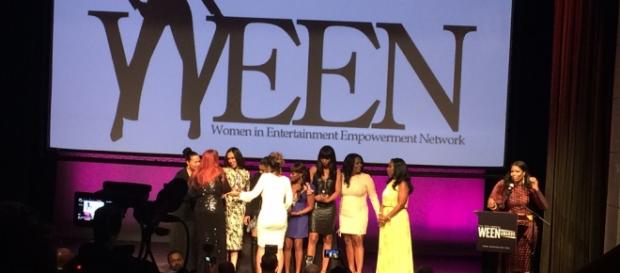 Is there a change happening or is this simply a trend?  Half of the world's population are female so will this change how many things are currently run or will things somehow remain as they are?  There does seem to be some changes,  and although there are some women in power position, we still have a ways to go as compared men and with equal pay.  
The good news is that there is evidence of quite a few of women forging ahead and making a name in business. The change is is visible in United States and some places in other parts of the world.
There are woman US senators, heads of countries, small business owners, CEOs, high profile execs, women rockstars [VIDEO], and political leaders, and with this way of life becoming more common there are so many organizations providing opportunities for young girls to follow in their footsteps.
Here is one example: On Wednesday, November 18, 2015, the Fifth annual Women in Entertainment Empowerment Network (WEEN) was held in New York City. What is WEEN, you may ask?  It is just one of the many awesome organization created for women and young girls.
In addition, WEEN is known for recognizing individuals with a proven commitment to the empowerment of women worldwide. The award show is simply a celebration and evening with a bit of glamour, philanthropy and Celebrities. The events of the evening began with a star studded red carpet followed by the awards show and reception. 
In addition, to WEEN, there are many other organizations like: Women in Film & TV, Women's Media Center, Association of Women in Communications, Women in Music, UN Women in Politics, National Association of Professional Women, National Association of Women Business Owners, National Association for Female Executives to name a few.
Like WEEN, these organizations have goals to assist the next generation of women.
The 2015 Fifth Annual WEEN Awards highlighted the outstanding achievements of women in various areas of such as: music, film, politics, and media. Having an awards event and including young high school girls and college students. Even with all of generation of women business leaders. To find out more about WEEN Online and other events, visit their website.