Broadway Picks: The Color Purple Musical
Coming to New York or planning to see a Broadway show, here is an option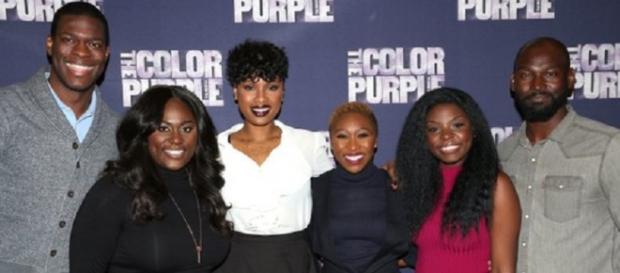 New York City and the scene on Broadway is always filled with such great new and familiar options each season. There are so many memorable new musicals and gripping stage plays to choose from, but sometimes nothing beats a revival coming back for audiences to enjoy for a second time or in some cases the first time for some. The list includes audience favorites and shows like: Phantom of the Opera, Wicked, Rent, The Lion King, Rent and Les Miserables, these shows continue to be timeless. They really are timeless and definite choices for audiences worldwide.
For tourists, visitors and even New Yorkers, if you are looking for a roaring good time, look no further than Broadway this season.   There are always exciting musicals to choose from.  Debuting is the Gloria Estefan musical "Get On Your Feet.", but one of the best shows on Broadway currently is the revival of the smash hit "The Color Purple."
The story originated from the Pulitzer Price winning author, Alice Walker.  "The Color Purple" is an unforgettable story the chronicles the life of a woman during a difficult period in history of the United States and follows the life of a young girl as she transitions into a womanhood.
The cast includes three very diverse and powerful women actress from TV and Film in leading roles. First, there is British actress Cynthia Erivo who takes on the role of Celie. This was originally a role made famous from the movie, by actress/comedian Whoopi Goldberg.  Award winning actress/singer Jennifer Hudson plays the sultry role as Shug Avery which was played by actress veteran Margaret Avery from the film. Also, a part of the cast is Netflix's "Orange is the New Black" star actress Danielle Brooks.
Brooks will be playing the role as Sophia, as many may know this role was made famous by none other than Oprah Winfrey from the 1985 theatrical movie.
Fans and all audience members who attend the show will have the opportunity to experience a journey than can forever transform their lives. With each scene they will experience, the joy, the pain, the love and the sorrow. Also, since music is a large part of the story, the audience will experience a mixture of gospel, blues and jazz to cry, laugh and sing along to which really is the Broadway experience.