Turkish government rules time subjective
Authorities in Turkey ignore internationally followed "fall back" protocol.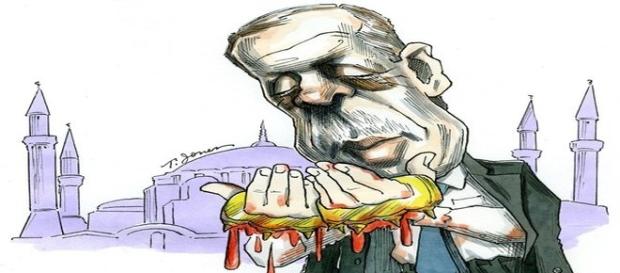 A week before nationwide re-elections after a hung vote in June, and on the day a young girl died after being in a coma from being shot in her own home by Turkish police - allegedly for asking them to cover their boots in her home, causing national outrage - the Turkish authorities have now ensured mass confusion by refusing to follow internationally acknowledged daylight saving hours.
This is a typically paternalistic, some might say ignorant move by President Recep Tayyip Erdogan's AK party, thought by many to have been passed down by the President himself.
Turkey has flouted the rules on accepted timekeeping before, presumably believing its populace are incapable of navigating their way to the polling stations in the dark.
Just a couple of weeks ago, 100 people on a peace march in the capital Ankara were killed in two explosions outside the city's main rail station. While no group has as yet claimed responsibility for the act, the AKP were quick to blame either ISIS - or "Daesh" as as Prime Minister Ahmet Davutoglu colloquially refers to them - and even the Kurdish PKK, even though that would have meant bombing the paramilitary groups' own people.
These issues are connected in the sense that anything the AKP does is rooted in patriarchal authoritarianism. The Kurdish-based HDP have outright blamed the Ankara atrocity on the government, while the government themselves wish to appear tough, decisive, and the only party capable of bringing the country together in the aftermath. They are also the party of following American foreign policy dictate while also blaming them for the current state of the wider middle-east.
The refutation of internationally accepted daylight-saving, whether sensible or not, is another extension of Mr Erdogan's conspiratorial paranoia.
Turkey knows best, sent the first people to America and discovered the moon. These are commonly accepted, if folkloric truisms in much of Turkey - but the difference is that the people who believe these simplistic versions of international politics and academically verified progressions have been in power for 13 years.
The Holy See - or aspirational Caliph, as is claimed to be the case by his own party - is handing down instruction that Time itself is under his command, and other countries be damned if it leads to lateness, confusion and general exasperation in the process.