Six reasons why Leonardo DiCaprio hasn't won an Academy Award yet
Many respect the boyish star for his work but he hasn't got the real recognition yet.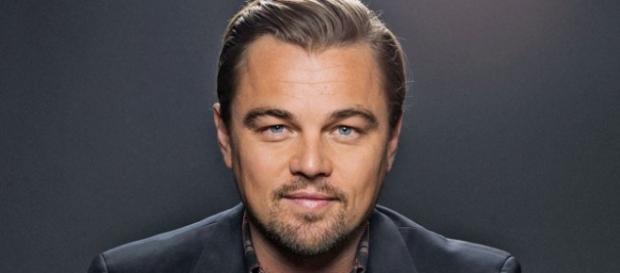 The star of The Wolf of Wall Street is one of the most talented actors of our time but he has never been awarded the most prestigious filming recognition. We tried to figure out why the American Film Academy neglects Leonardo DiCaprio every year. Last time Leonardo DiCaprio was nominated for an Oscar in 2014, that year Matthew McConaughey took away from Leo the trophy for the best actor for his work in the autobiographical movie, Dallas Buyers Club. What should the poor guy do for winning? What might be the explanation for continuously neglecting him? Here are six reasons which might answer the question according to Yahoo Movies.
He is simply unlucky
In 2005 when DiCaprio was nominated for the first time in the category of the best male actors he was knocked out by a strong competitor, Jamie Foxx, who gave an outstanding performance in Ray which has defined his whole career. It was the same in 2007 with Blood Diamond, that time he had to fight with Forest Whitaker's The Last King of Scotland. And this happened again last year when Matthew McConaughey impersonated with heart and soul the tragic hero of Dallas Buyers Club. DiCaprio would have had more chance in a different situation but he didn't have any chance against these actors and films.
Too balanced
Since his groundbreaking movies in 1993, This Boy's Life and Gilbert Grape, Leo has been performing very well. He hasn't made any mistakes, he appeared only in mega productions and demanding movies of the greatest directors. But unfortunately this also means that if all of his works are the same good, he doesn't have outstanding performances. The counterexample is Matthew McConaughey again, for whom Dallas Buyers Club meant a great comeback from the world of silly comedies to the world of weighty films – and the Academy awarded this.
His partners blur him
DiCaprio's name in a movie is a guarantee for success and quality, which attracts several colleagues to the production. But this means that as well that these stars steal the show from our actor. For example, this was the case in Django Unchained in which DiCaprio was great as Calvin Candie in vain, as Christoph Waltz was nominated for an Oscar – which he won – instead of him. The same happened in Gangs of New York, The Departed, The Aviator and Titanic as well, in which Daniel Day-Lewis, Mark Wahlberg, Cate Blanchett and Kate Winslet outshone Leo's light – and the list could be continued...
Is the change on its way?
Next time Leonardo DiCaprio will appear in the western movie of Alejandro González Iñárritu, The Revenant at the beginning of 2016, and Origo Film Club is already sure about his Academy Award (however the phenomenon mentioned above can occur again, his partners might outshine him, as for example, Tom Hardy will also perform in The Revenant). After that the star will perform in another film which might get an Oscar. The Crowded Room is about a man suffering from schizophrenia, who has altogether 24 personalities – so the actor will have 24 times more chances to get the desired trophy...