Samuel L. Jackson doesn't rest for any minutes
He shoots at least four to six movies a year – and with this amount Samuel L. Jackson is a recorder in Hollywood.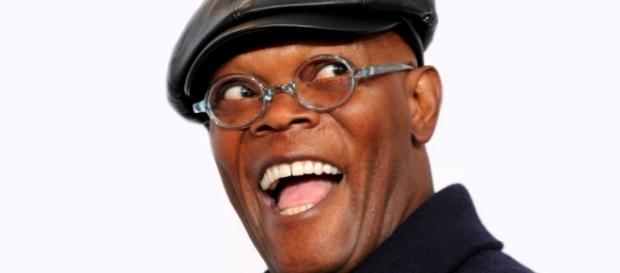 The star of Pulp Fiction is a real workaholic. He goes from shooting to shooting, and besides movies he likes giving his voice to video games and animated films, and for smaller roles he appears in series as well. It's not surprising that the actor turning 67 this year desires success. It was a long road for him to world fame through his drug and alcohol addictions, racial exclusion, dysfunctional family and several failures. Let's see where Samuel L. Jackson started from and where he ended up in the last decades.
BAD STARTING
Samuel who was born in 1948 grew up without a father.
During his life he could meet his father only two times, who died as an alcoholic. Coming from this background it's not surprising that the star was stuttering as a child. The speech therapist advised him to go to castings and interviews to beat his fear of speaking. The therapy worked, and Jackson has found the career of his life.
ONLY SMALLER ROLES
Jackson shot his first film, Together for Days, right after getting a degree, but the expected success failed. After that, he only had smaller roles in New York for a decade.
He played on the stage and had some roles in films too. As he didn't manage to make a living from acting, he was working as a doorman in Manhattan Plaza, and then became the camera assistant of Bill Cosby show.
ALCOHOL AND DRUGS
The feeling of failure and hopelessness led Jackson towards drugs and alcohol. It's a miracle that he even survived the '80s as he overdosed himself of drugs several times. He completed a lot of rehabs by the time he managed to beat his addictions. In his first important film, Jungle Fever, he impersonated a drug addict: the director, Spike Lee chose him for the role of the protagonist's drug addict brother. The actor gave up the drugs only two weeks before the shooting and this film has also helped him a lot not to backslide.
THE BIG BREAKTHROUGH
He had to wait for the real breakthrough but only until 1994. Quentin Tarantino wrote the role of the hitman, Jules, directly for the then 46-year-old Jackson, and the actor became a star thanks to Pulp Fiction. Samuel L. Jackson hardly had any breaks in the last twenty years: he shoots four to six movies a year. By this rate he broke a record of revenues, as the more hundred films starring him made an income of over 7 billion dollars. Jackson got a lot of awards, but he hasn't been awarded either the Golden Globe, or the Oscar. He plays till he drops because of that as well in order to get these awards until his 200th film at the latest.
A NORMAL (?) STAR
However, world fame has never spoiled the actor: the same woman has been his wife since 1980, and he doesn't spend on unnecessary things, he only tends to spend any amount of money on sports. He is an obsessed golf player, and even in film contracts he sticks to breaks for a few hits between two shootings. Apart from this Jackson has a strange hobby as well. He collects action figures with his portrait, so Mace Windu from Star Wars, Shaft and Jules from Pulp Fiction are standing together on his shelf at home.