Well, so the biggest London derby is gone (for now) and the good old story still continues. Arsenal cannot beat Chelsea (actually, Wenger can't beat the Special Jose Mourinho), at least not when it matters! It is hilarious that a leaky Chelsea defense, with no clean sheet and 12 goals conceded, actually beat somebody today, can you imagine?
The Blues season has been pathetic so far, which makes it even funnier that Arsenal could not beat their bitter London rivals. It is no wonder French legend Thierry Henry believes the Gooners cannot win the title!
To their credit, Arsenal deserve applause for having friends in the right places. No other Premier League club has so many empathisers in the FA and media that they can determine who gets retrospective punishment and who does not.
You have to admit, maybe the other manager is no match for our "Special One", special for winning in Champions League for the sake of English football, and special for beating someone, 14 times!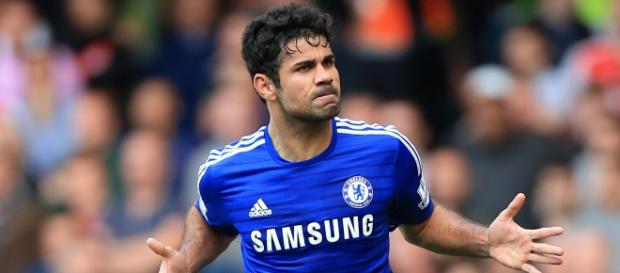 I am no quitter, but if someone beats me 14 of 15 times, maybe I should just quit? How about Monsieur Wenger taking a day off when we visit the Emirates?
Jokes aside, I liked the press conference, and you too should (okay, only if you watched it). I know of people who simply cannot stomach the thought of Arsenal FC, but toady they ought to reconsider. Apparently in the 15 contests between Arsene and Mourinho (Chelsea) someone has been pretty consistent generating excuses, apart from one time. Am told he won a glorified friendly and had nothing to whine about!
Two Reds, Really Arsene?
The Arsenal manager thinks our gifted striker should have been sent off twice, really? Isn't this as crazy as the points system in the Emirates cup? Assume Diego is sent off twice, do we finish the game with nine men? Maybe we'll never know!
Chelsea fans don't care (not that we have much choice, anyway) about what 'the football world' says about Diego Costa. Diego is a wolf, you either stay away or you get bitten, so Gabriel should be ashamed of himself.
Who wouldn't like to have Diego on his team?
After seeing Zlatan Ibrahimovic call our first team a bunch of 11 crying babies last season, former Manchester United defender (who was not world class, by the way) Rio Ferdinand could not resist seeing our beloved street-fighter hero as a "petulant baby". I liked Rio's game and I admire his sense of responsibility and moral standing, but can you believe him? He played in the same team with Ashley Young at a time when the winger was and perpetual 'swan-like' diver. Well, at least Rio never celebrated those penalty goals!
I hate you Gooners
I respect all of our opponents, because they give us a chance to win. But winning is sweeter when achieved against some opponents. Arsenal rank nowhere on my list of preference. Talk of club history, well, then Arsenal won't come alone. How about Newcastle United? What of Leeds United? But this is a different era, and history is of no significance.
Chelsea are winners. We may not be popular, but we know how to win, and we are not bad losers as we are made to appear, just heartless warriors.
Remember the days our own Didier Drogba used to score from nowhere? Hey Gunners, remember the long balls and wicked goals? We are made of the same stuff, with some few tweaks for entertainment. But we also have music systems at our homes to get us entertained, but our super club to win.
And we win when we want, hello Gunners! If you want to fight, to win, to be hated and win or even to have campaigns against used and still win, just come to Chelsea. Like our creative magician Cesc Fabregas did. Surgical precision, speedy brains, and attractive skill, but still a winner.
I hope Arsenal the best of luck, but who loses two derbies in six weeks? West Ham and then Chelsea? Maybe you get your priorities right and beat someone you can, just stop dreaming beyond realities. Oh, and Gabriel, Stamford Bridge says thank you, and you're welcome anytime for an early shower.