Hurray! It is time for the most exciting football league in Europe to take its stage as all the best of Europe clash this week - Tuesday and Thursday. The excitement returns; UEFA Champions League Returns for the 2015/2016 season with each team from their respective countries looking to Fly their club and country league flags as high as never before.
This is a special edition because, I will be giving my predictions on these matches, you have your chance to do the same on the comments tab.
Fixtures for Tuesday, September 15
Group A
Paris Saint-Germain vs. Malmö FF - Prediction: 2 - 1
Real Madrid vs. Shakhtar Donetsk - Prediction: 2 - 0
Group B
Wolfsburg vs. CSKA Moscow - Prediction: 1 - 1
PSV vs. Manchester United - Prediction: 0 - 1
Group C
Galatasaray vs. Atlético Madrid - Prediction: 0 - 0
Benfica vs.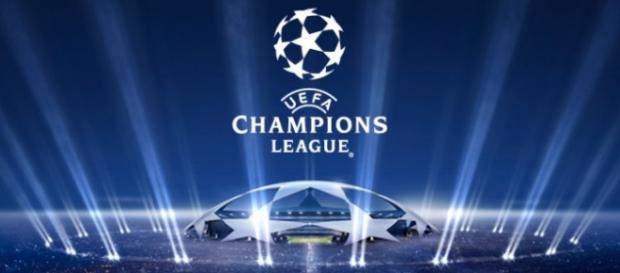 Astana - Prediction: 3 - 0
Group D
Manchester City vs. Juventus - Prediction: 2 - 1
Sevilla vs. Borussia Mönchengladbach - Prediction: 2 - 2
Wednesday, September 16
Group E
Bayer Leverkusen vs. BATE - Prediction: 2 - 1
Roma vs. Barcelona - Prediction:  1 - 3
Group F
Dinamo Zagreb vs. Arsenal F.C - Prediction: 0 - 2
Olympiacos vs. Bayern Munich - Prediction: 1 - 4
Group G
Dynamo Kyiv vs. C.F Porto - Prediction: 0 - 0
Chelsea vs. Maccabi Tel Aviv - Prediction: 2 - 0
Group H
Valencia F.C vs.
Zenit St. Petersburg - Prediction: 0 - 1
Gent vs. Olympique Lyonnais - Prediction: 0 - 0.
With these matches being the opening matches of this prestigious European League, we are in for the best, they are a lot of mouth watering suspense filled matches for the first round of games this week and we are expecting a lot of goals. With my predictions above the number of goals to be scored would be 35 Goals.
The possible question of the biggest games, despite my predictions are:
1) Can Real Madrid do the double against these Sharktar team who are high in confidence?
2) Can Van Gaal and Depay return to PSV and mark the day with a win?
3) Can Ath. Madrid get an away point against Galatasaray?
4) Will Barcelona go to Italy and get a comfortable win against Roma?
5) Arsenal and Dynamo who plays the most interesting football in Europe?
6) Can Chelsea F.C continue their routine win against Maccabi Tel Aviv?
7) Will Valencia allow Zenit to get a point away from home?