'The Little Prince', an all-time favorite book not only for the younger but also older readers, will be available in theaters soon. 'Kung-fu Panda' director Mark Osborne teams with producers Aton Soumache and Dimitri Rassam for this animated take on Antoine de Saint-Exupery's beloved novella.
It had its world premiere on 22 May 2015 at the Cannes Film Festival and has launched in several countries on July 29. No official release date for the United States has been announced, but the movie is set to be available until the end of the year. Why everyone should see this movie?
What is crucial when regarding this film the way it was constructed. It's not just a plain, conventional representation of a worldwide known book. It's more of a reminder that the modern times tend to put the world of imagination aside.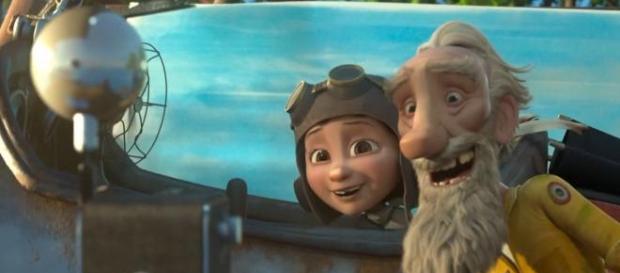 When we see a mother, one of the film characters, who has overwhelming ambitions concerning her daughter and has her whole life perfectly planned for her to achieve tremendous success one has to wonder - what about childhood? What about being carefree, playing, using imagination to build a world entirely different from the one we live in? 
Imagination, creativity, mystery, as well as the ability to see things that are not so obvious are the elements that make the Little Prince exist in the first place.
The old man, a retired aviator that lives next door somehow becomes a childhood guardian, a savior of imagination. It's from the aviator that the girl learns about the Little Prince and her growing fascination for him makes the time freeze. She lives in two worlds - one dominated by the pressure provoked by her mother who forces her to work hard to get into the ideal school and the second one - the world of adventures, space travelling, asteroids, a talking fox and rose, where everything can happen - except for growing up, of course.
The film is appropriate for all age groups - for children it is mostly a fun, positive film and for those who are parents - a subtle warning that it is very easy to cross the line and take the childhood away from their nearest and dearest by imposing far-fetched ambitions and career-oriented activities. After all, childhood is unanimously the mostly memorable time in our lives and that's why we need to take care of our children in the future.