This is a guide of five good – but underrated – flicks you can find on Netflix. 
5. American Mary It comes straight from the demented minds of the duo known as the Soska Sisters. Two wonderfully talented writers and directors that are for now on somewhat of the underground of the scene it seems. Katharine Isabelle, who really jumped on the scene after her role in Freddy V. Jason in 2003 plays the lead. In American Mary she takes the role of scream queen and crushes it to turn into a complete badass.
The Soska Sisters are morbid when it comes to their movies, and Katharine fit into their role like a glove. While this movie is good for decent jump in your blood pressure levels it is also an amazing view on the body modification.
4. ABC's of Death (1&2) While these are two separate movies, there's a certain need to group them. If you could watch them together back to back, it would make for the perfect night. The premise is simple, 26 letters with 26 directors all pertaining to death.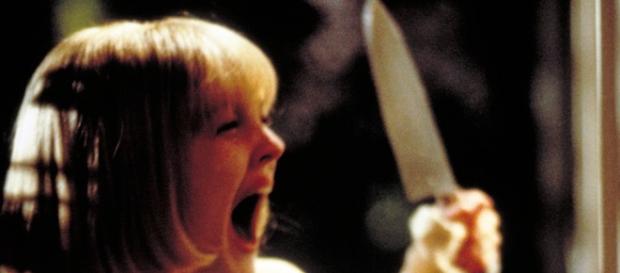 All directors get full and free artistic ability to do what they want; the end result is amazing. These small skits span all sub-genres of the art for that is horror, whether it be humor based or just plain disturbing. No matter the outcome of the ful range of artistic abilities the finished short films will leave wanting more. ABC's of Death allows you to really dive into the true mind of these directors who are mad, as they are creative.
3. Grave Encounters 2 This is a wonderful sequel, a continuation of the beauty that was the original, but in the eyes of us, the fan.
It does one of the things we all enjoy in sequels, which is, it aimed to explain and expose the lore. In the end, it will leave you asking if what you just witnessed is real or not, because reverse psychology is a fantastic art. Grave Encounters is beautifully written and is worth a watch when you need a scream.
2. Nymphomaniac This is a two-part film, but I'm going to include it into a whole, as it seems it is meant to be seen. The whole of the film is a beautiful orchestra of sex and madness.
While being somewhat of a blacklisted flick, it is wonderfully casted by extremely talented actors. We even get a seriously silly portion of the "Just do it" king himself, Shia Labouf. The story line is clipped together with memories in a non-linear song of the sexual maturity of a nymphomaniac, and the shame and freedom that comes along with it. Every character that Lars Von Tier has concocted in his mind for this film will leave you in love and sexual frustration.
1. AntiChrist It will possibly go down in time as the most underrated horror film of all time. This comes to us from Lars Von Tier who manages to be both genius and aloof enough to have two movies on this list. Unlike the other films on this list there is a booklet of things that go overlooked in the final product of this film. We're left with no worries because unlike Nymphomaniac, Antichrist fits in a small sweet two-hour package. This film is the product you are left with when you mix a Slasher film and a psychological horror film inside of a tornado.
While the petrifying beginning will leave you attached to your seat, the beautiful use of latex effects will keep you on your seat. This is only made better by the wonderful acting duo of Willem Dafoe and Charlotte Gainsburg, Charlotte being Von Tier's main go to female lead. It is a refreshing change of pace to see blood and gore not used in vain in a horror film for once in a long time. From begging to end this film will give you a new five star rating on your Netflix and a few days of no sleep. 
Click to read more
and watch the video