The death of Cecil the Lion: who's really at fault?
Zimbabwe officials blame Palmer and even its own people, but it's the culture that led to the killing.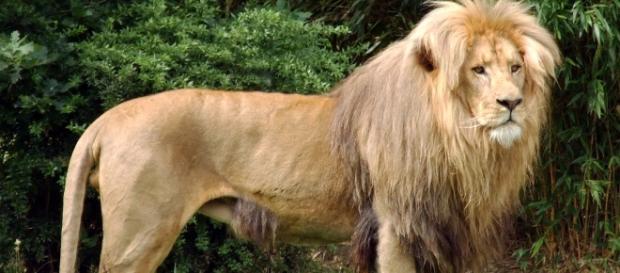 It has been two weeks since we learned about the killing of Cecil the lion. The report triggered outrage in social media circles and acts of hatred and violence against American Walter Palmer, who admitted paying Zimbabwe professional guides $50,000 for a big-game hunting expedition. But what have we learned in the aftermath?
Well, for one, we've learned that you really can hide without being found. Since news of the shooting of the 13-year-old lion was released July 28, nobody has seen or heard from the Minnesota dentist.
Of course, if I knew that a public petition with more than 100,000 signatures for extradition reportedly was being considered by the White House, and hundreds of threats were being made on my life, I would disappear faster than an ice cube in the desert.
To be tried and found guilty by social media and the court of public opinion, without even the opportunity of being heard (apart from the statement Palmer made early on), is not the justice system we have fought to achieve and preserve throughout our history.
We've learned that not every country puts the same value on life—even that of a lion—that we do in this country. Big-game hunter Theo Bronkhorst and landowner Honest Ndlovu were arrested by Zimbabwe police and charged with assisting Palmer in the killing, then were granted bail at $1,000. Bronkhorst's lawyer, Givemore MvHiringi, told the Mirror that under the law Bronkhorst could receive a $400 fine OR one year in prison. Obviously the local jurisdiction really plans to throw the book at him.
We've learned that the Zimbabwe Parks and Wildlife Management Authority understands the value of tourism.
Less than two weeks after suspending hunting in the area surrounding Hwange National Park, officials lifted the ban everywhere except for the area where Cecil died. Parks spokesperson Caroline Washaya-Moyo told NBC News that the ban was lifted after a meeting with authorities from the hunting industry.
Washaya-Moyo promised tighter restrictions and greater oversight into big-game hunting, but the reality is that the country can't afford to suspend hunting because of the economic impact it would have on the region and the native people.
We've learned that embattled Zimbabwe President Robert Mugabe can talk out of both sides of his mouth. He recently blamed Cecil's death on his own people, saying "he was yours to protect, and you failed to protect him." But six months earlier, Mugabe had no problem approving the slaughter of two elephants and a lion for a feast to mark his 91st birthday.
And we've learned that it's easier to blame a rich American than take responsibility. Would we have seen as much media coverage of Cecil – or even known who Cecil was – if it was Botswana hunters who had mistakenly killed the lion? No way.
Palmer stated to officials that he believed the hunting permits were legal. Why would he think otherwise? Would you? These were two experienced, indigenous hunters who misled Palmer and let him take the fall.
Zimbabwe officials want Palmer extradited by the U.S. to answer charges of illegal poaching. Mvhiringi said there is no charge that can be brought against Palmer, but others insist that he could face a five-year jail sentence and a $20,000 fine for violating the Lacey Act, which protects endangered animals around the world.
I may not approve of big-game hunting. I may not support the killing of endangered species, legal or otherwise. And I may not like Dr. Palmer personally because of his bizarre hobby. But I certainly believe in the sanctity of the American justice system and that Palmer deserves to be presumed innocent until proven guilty.