Tasha Cobbs, 'One Place Live' is the right music to help sooth the soul
'One Place Live' is the album many people will be playing to keep their spirits excited.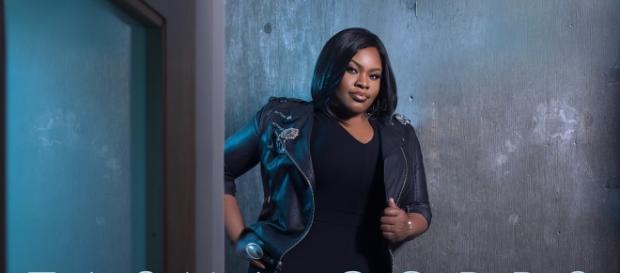 What kind of #Music do you listen to relax and unwind? This may seem like an easy enough question, but then again maybe not. With so many music genres to choose from, how would someone decide, so here is a suggestion. With many people these days having such busy, over scheduled personal and business lives, why not choose to listen to something to lift the spirits, because during those occasional stressful times, it is so great to be able to hear some great smooth, soothing and positive music in order to relax.
According to her social networks, a favorite these days to check out in order to be inspired would be gospel singer Tasha Cobbs.
Bursting on the music scene in 2012, she continues to win fans and now her new album entitled 'One Place Live' is set to be released on August 21 on the Motown Gospel record label. As a result of the awesome success of her last release, this particular collection of songs is possibly one of the most highly anticipated Gospel albums of the 2015.
Not only inspirational and uplifting, Tasha Cobbs' collection of gospel songs have probably some of the most provocative and positive lyrics within the music genre one can experience. Many of the verses associated with each gospel song are so inspirational to the person or people listening to it.
If the truth be told, there is never a shortage of great gospel music around to sooth your soul and lift your spirits. It really is true, because if you are having a bad day or just want to listen to something to express your happiness, the right song can do wonders for a mood.
While there are many singers within the entertainment industry, there are few great singers that can convey a song in such a way that the listener can feel at peace and relaxed right away. Like the last album, there are some songs recorded live so it is easy for someone to feel transformed and as though they are also in the room. Each selection gives the listeners great music to relax to or sing along with as well as upbeat tunes that gets everyone in a healthy spirit to dance or move along. #Hollywood #Television