For Vanessa Lachey, superhero mom, 'family time' is better with a Popsicle
Lachey's campaign to help kids see moms and dads as their real-life superheroes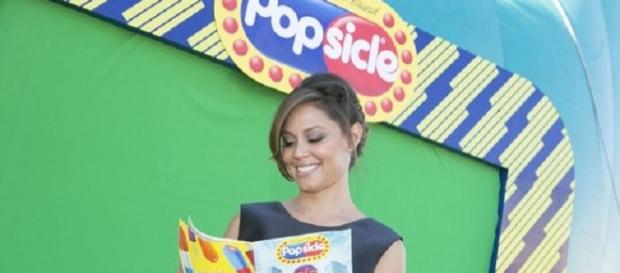 Like so many other women, Vanessa Lachey is one busy lady. While she is a businesswoman, she has also stepped into the role of wife and mother lately.  As a part of her business, she recently entered into a partnership with Popsicle to use her status to inspire other moms on ideas to make their 'family time' more engaging.
As a working mom with two young kids, Vanessa knows parents sometime feel like they need  to have super powers to get everything they need done. While some days it seems that it seems nothing goes well, there is a way to make kids' activities more enjoyable.
Currently, Lachey is partnering with the original brand Popsicle to help spread the word about their first-ever comic book. 
Through the years, kids have been inspired by many television shows and movie characters so it seems almost natural to combine comics, games and snacks to develop something fun for children. This endeavor really does create something quite interesting for young people to do during their time off from school or simply during play times and play dates. In fact, being the mother two small children, the  Superhero theme is huge in Vanessa's household.
 And this summer, Popsicle released its first-ever comic book in partnership with Superhero expert, Marvel Custom Solutions and families can get a hard copy at select stores now. 
Assorted Popsicle pops are one of Vanessa's family's favorite summertime treats. She recently stated that "Sharing a Popsicle with your kids is a great way to spend 'family time' together."  Kids love the treats and moms can even feel good about them as well. Popsicles help save families from summer "evils" like heat and boredom.
 In addition to the hard copy,  families can join in on the Superhero fun by visiting Popsicle.com to view and interactive video and even play a few fun games.
It is true that combining educational lessons along with fun materials is a great way for kids to learn.  And since parents, especially moms today seem to have an even busier schedule than in the past, this can help to take off some of the pressure. Many working moms in general now have the responsibility of raising their children and managing a career.
Being a parent is very different than it was in the 1960's and 1970's. Of course, there is so much new technology which gives them an advantage not available in the past, but there is a bit of a juggling act that many moms have to do. Having a little more fun during quality 'family time' is a great way to go which could result in games and good treats during 'family time' possibly ranking high on the scale just like movie night. 
Click to read more
You will watch a video to read the news
or