The 2015 British Open came down to a four-hole playoff between three international golfers. The ending was unpredictable, the shot-making sensational and the finish satisfying.
And I've never been so bored in my life.
That's sad, really. For years, even decades, golf was always a fascinating sport to watch, especially when watching one of the four majors.
It was like playing chess on a putting green. Players would make smart, bold moves at just the right times. The drama was played out in slow motion, ebbing and flowing from one hole to the next. You'd watch the audience in the background, breathless and intense, suddenly explode in pandemonium as the ball disappeared in the hole.
And the great ones always came out on top, usually. Even when the ending was totally expected, it was always memorable to see that last man standing.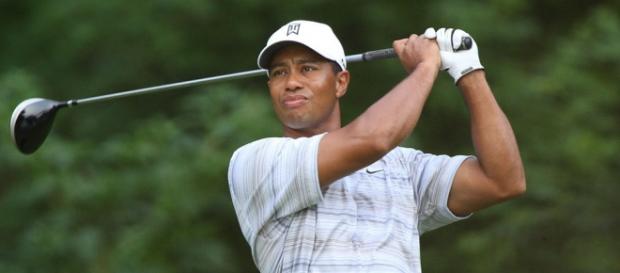 Ask me one memorable instance at the British Open this year, or even to name the three finalists, and it's a struggle.
Golf is not the same without Tiger Woods in title contention. I didn't realize that until last weekend. I always thought I'd follow golf no matter who was playing, but that was before I first saw Tiger Woods play a round of golf with his high school teammates. The aura around him was electric even then, and I knew golf would forever change.
I miss the red and black Sundays, the way he floated over the course, the temper he openly displayed on an easy miss and the upper cut he'd throw when sinking a do-or-die putt. His shot-making creativity, his intimidation factor, even the predictability of it all—it was golf entertainment like never before. Or since.
When Woods missed the entire 2014 PGA season due to injury, TV ratings plummeted to its lowest number since 1993, which was three years before Tiger turned pro.
Without the four-time champion last year, the Masters ratings fell to its lowest level in 10 years according to Bloomberg News. This year, with Woods playing all four rounds, CBS Sports reported a 48 percent boost in ratings on Saturday and Sunday, its highest mark since 2011.
If you're angry with Tiger Woods for cheating you out of more great golf since his personal demons were revealed back in 2008, along with assorted knee and back ailments, you should be.
Witnessing history being made can have a chilling effect, but when it falls short—14 major championships, still four short of Jack Nicklaus' 18—it can cause golf fans to harbor resentment and disappointment in the player and the sport.
Golf has taken the brunt of Tiger's inability to stay on the leaderboard consistently the last two years, and there doesn't appear to be any savior in sight.
Jordan Speith has won a couple majors this year, becoming the youngest ever to win the Masters, and has missed the cut in only two of his 18 tournaments.
He's also the right-handed Phil Mickelson in every way (yawn).
Zach Johnson won the Open, but wasn't his name Dustin Johnson? Did the right Johnson win? What about those "wunderkids" like Brooks Koepka and Hideki Matsuyama? Who knows. Or how about You Tube sensation Kristopher Stiles, the preteen who looks like the second coming of you-know-who? But will we have to wait another generation before we get to experience golf euphoria again?
Granted, we were spoiled. We saw the best and wanted more. It still may come, and maybe Tiger can somehow regain the tiger's eye. Until then, it's baby showers and window shopping at the mall. Thanks a lot.