Obama's visit to Kenya gives Africa new hope in business and innovation
Obama's homecoming celebrated in Kenya as Kenyans prepare to give him a super welcome.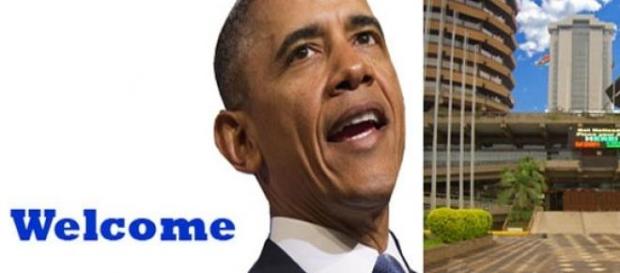 Kenyans are anxiously waiting to receive president
Barak Obama
during his first visit to the country since he became the president of United States. There were speculations that the president might passby to see his grandmother and honor the grave of his father, but the American ambassador Robert Godec told a local
News
channel he will not be visiting his relatives' village. 
Obama's visit to Kenya is expected to have great impact in strengthening the relationship between the African country and the United States.
In the recent past, there was fear of broken ties following the ICC case involving Kenya's President Uhuru Kenyatta and his Deputy Vice President William Ruto. Uhuru's victory in Hague was well received by many countries, both in Africa and abroad. As a result, Kenya has received unlimited support from many countries and there has been confidence with the current leadership in the country.
I wish to congratulate President Obama for his open support to the leadership in Kenya and his visit to the country shows without a doubt that he is proud of the motherland of his father.
Africa has great potential in business and much can be done to promote the business relationship between the continent and the United States. The business conference in Nairobi will open up new business opportunities and I believe that the presence of the American president will prove the U.S. contribution to the development of Africa.
The growth in technology today might see some countries dragging behind in development if nothing is done. Kenya is in the forefront in supporting such growth and this will help its realization of millenium goals and the achievement of the 2030 vision.
President Obama is expected to land in the country on July 24th and will be welcomed by high profile leaders in the Jubilee government, including the Deputy President William Ruto – who is still facing charges in The Hague. Tight security measures have been put in place in all parts of the country to ensure that everything will be in order. Kenya has been facing the challenge of terrorism from Alshabab putting at risk the investment opportunities in the country, and the U.S. involvement will create confidence among investors.
It's my hope that Kenyans will support Obama's effort in reviving the world economy.