Life seen through the eyes of an Idaho teenager
Learn abouthe outstanding crazy amazing cool crazy life of the Trevan Pixley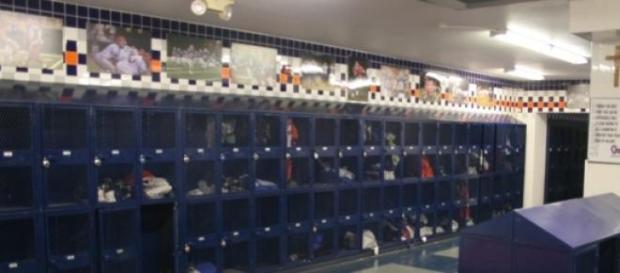 Seldom do you get the chance to see an opinion post written exclusively by a high school student. Thankfully, and refreshingly so, that is exactly what you are about to get here. My name is Trevan Pixley and yes, I am a high school student from the great state of Idaho in the United States. Since I grew up in Idaho, I like to think of it as one of the greatest places to live in the entire United States. One day however, I plan to do a lot of traveling to see the rest of the world.
I consider myself as one of the luckiest teens alive as I have the best group of friends a person could ask for. We call each other "The Crew" and we are extremely close and quite honestly, just like family. I have also had a girlfriend for more than a year and although it may sound cliché', she is the love of my life and I could not imagine life without her. My new readers will hear plenty about my friends, girlfriend and other life circumstances of teenage life as we move forward.
I have been playing football for half of my life and typically I play defensive end as well as right tackle. I also took up wrestlingwhen I was an eighth grader. For me, wrestling is the hardest as well as most demanding sport I have ever come across and I absolutely love doing it. The feeling of being rewarded by getting my hand raised at the end of the match is incredible and is what makes the tough work truly worth it.
As a young man I have always had a dream of being a sports broadcaster or a sports writer. To get started on the path to eternal fame and glory, or shall I say, letting others know about the wide world of sports and life in general, I decided to create a YouTube account back in 2007 but didn't start posting videos on a regular basis until 2013.
I like to think my YouTube is quite successful. After being active for two years, I have 270 subscribers and am partnered with YouTube. I make videos about the Jacksonville Jaguars and the NFL draft.
That information may cause my new readers to wonder if I am going to be talking about the Jaguars and the NFL draft in all of my journal entries. No, I am not. As much as I hate to admit it, the Jaguars are not the most followed NFL team in the world. With that being said, I will be covering stories all around the NFL. However, the main team I will be following to start with will be the Dallas Cowboys.
My readers may be wondering why I have chosen Americas team to kick off my sports writing. It was a fairly simple decision for me as all around the United States you can seemingly find just as many people that love the Dallas Cowboys as you can find those that seem to despise them in every way possible. To me, that is a match made in heaven. People love to hear the Cowboys either getting praised or getting bashed and I will be doing both as well as a whole lot more.
Stay tuned for my next article and thank you for taking your time to read a little about me! Welcome to the sports and life page of a U.S. teen that is ready to share his views on life, sports and everything in between with readers worldwide. I am Trevan Pixley and I want to welcome you, to my world.