Supreme Court Ruling on Same-Sex Marriage
The landmark court decision carries with it both celebration and shame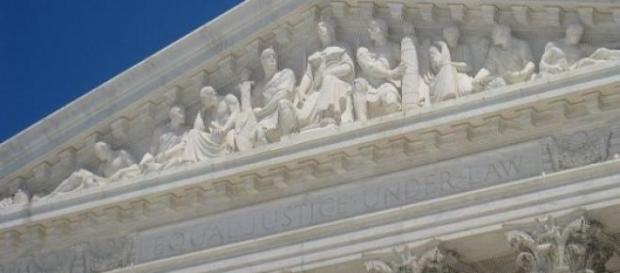 On June 26, 2015, the Supreme Court of the United States issued a landmark ruling, one that guarantees same-sex marriage as a legal right, in all 50 states... and it's about time. We have too long broadcast our ignorance and hatred worldwide, and it has been a stigma on our national identity. It is a battle Jim Obergefell never intended to initiate, but one he would not walk away from. The fight demanded he take his very personal litigation into combat on a very public level. By refusing to allow others to define who he was, by taking his case all the way from his local courthouse in the great state of Ohio to the Supreme Court of the United States, his name has now been buoyed to international recognition.
An accidental activist, the Obergefell v. Hodges case now sits shoulder to shoulder on the shelf alongside other monumental, transformative Supreme Court cases like Roe v. Wade and Brown v. Board of Education of Topeka.
Friday's proclamation is thrilling. It is joyous. I think of those who have begun planning autumn nuptials against a backdrop of sunburnt blackgum trees in Georgia. I imagine bouquets of lilies tossed high against the stars lighting the night sky above Glidden House in Ohio. I can almost see the paper lanterns floating along the Detroit River, alight with shimmering color.
But also, I think of those who did not have the chance to revel in the Supreme Court ruling. I think of my brother who died, according to the newspaper that edited his obituary, just a good friend of the man he loved through battles lesser men have failed to endure. And, his was not the one.
It is a time to celebrate this poignant step toward equality. But it is also a moment of shame; shame that it has taken us so long to get here. I cannot help but feel a deep sadness at seeing members of our community: teachers, doctors, mothers, fathers weeping in the streets, in 2015, in the United States, because they have been granted a basic right...they have been given right to be treated as a person.
And, maybe, just maybe, we can simply call it marriage from now on.