Indian Army's dare devilish act against militants in Myanmar smacks of the resurgent India
Indian Army's act in Myanmar proves the days of ‪Mumbai type of attack‬ seems to be over.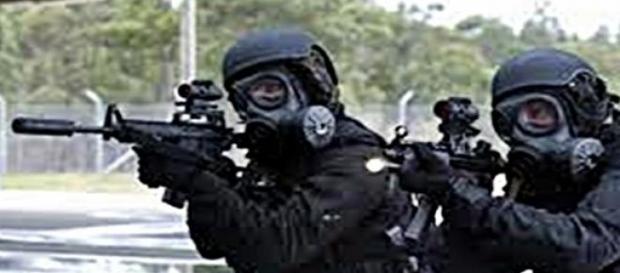 The days of ‪Mumbai type of attack seems to be over, Indian Army's surgical strike deep inside Myanmar, bordering Manipur, killing over 100 northeast militants in the operation is a stern warning to neighboring countries that the days of Mumbai type of attack are over. The act not only demonstrated the growing prowess of India in the arena of economics, but clearly sends a signal of resurgent India, which can no longer be cowed down by terrorist activities.
Now neither an indecisive coalition government is at the centre in India nor is a submissive PM at the helm of affairs.
The strike against militants clearly sent a message any misadventure on Indian soil or against Indian nationals will have the same fate as of Myanmar under the premiership of Counter-Terrorism Specialist Chief. Prime Minister Mr. Narendra Modi, who is widely acknowledged for his super administrative skills and curbing communal violence and terrorism in Gujarat is being seen as the architect of the Hot Pursuit.
Ultimately Indian leadership seems to be realizing the impact of Hot Pursuit policy adopted by Israel.
Either live like a daredevil Israel or perish in oblivion seems to the new mantra. A resurgent India seems to be relying more on the policy of attack is the best policy of defense if provoked.
The Indian government's act has not only earned laurels from the country men but has brought a change in mindset. It has not only emboldened security men but have instilled a sense of security among the countrymen. It has also cast its spell on global arena with countries scared of India's new posture starting to react.
It's an open secret that countries like Pakistan which harbors a design against India and has been aiding and abetting terrorism since ages is piqued by the new posture of India. Pakistan is making noise and its interior minister Nisar Ali Khan said Pakistan is not Myanmar, and India should not think of repeating such an exercise inside Pakistani territory. Backing the Indian government act, ministers and officials have made it clear that India will no longer tolerate misadventure and will give a befitting reply.