'Black Clover' anime reveals premiere date, story and voice cast
The anime adaptation 'Black Clover' teased its date of release, summary and additional cast.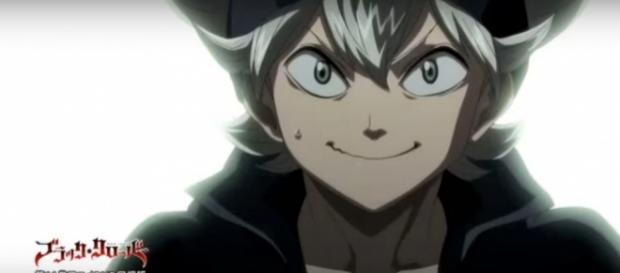 The TV anime adaptation "Black Clover" announced its release date, detailed its story and voice actors. A recently released issue of Japan magazine Weekly Shonen Jump revealed the series' October 3 debut in Japan and confirmed new dub actors. Daisuke Ono, Asuka Nishi, and Takuma Terashima were joining the cast.
Japanese Dubbers and Anime Story
Ono will voice act as the Gold Dawn Squad's captain William Vangeance, Nishi as Mimosa Vermilion and Terashima as Klaus Lunette. The actors will join the previously announced cast:
Jun Fukuyama as Finral Roulacase
Kenichirou Matsuda as Gordon Agrippa
Kana Yuki as Noelle Silva
Nana Mizuki as Vanessa Enoteca
Nobunaga Shimazaki as Yuno
Gakuto Kajiwara as Asta
Junichi Suwabe as Yami Sukehiro
Genki Muro as Magna Swing
Ayumu Murase as Luck Voltia
Satoshi Hino as Gauch Adlai
Nana Mizuki as Vanessa Enoteca
Kiyono Yasuno as Charmy Pappitson
AnimeList.net stated that the series [VIDEO] focuses on the main characters Asta and Yuno who were abandoned and found in a church.
As the two grew up, Yuno discovered his power while Asta did not possess any.
At the age of 15, Grimoires, the magical books that strengthen a person's special ability, were given to Asta and Yuno. Asta owned a valuable Grimoire that can nullify any kind of magic.
Yuno and Asta are opposites in several ways but they share the common goal of becoming the Wizard King. The Wizards are ready to take on the challenges that they have to face before achieving their dream. Both of them do not tend to give up easily.
Production staff of Black Clover anime
The opening theme animation director of "BlazBlue Alter Memory" and character designer of the "Dragon Collection" is currently directing the upcoming TV anime "Black Clover." Anime News Network also claimed that Tatsuya Yoshihara is the unit director of popular titles such as "Princess Resurrection" and "Hunter X Hunter - The Last Mission."
Studio Pierrot is producing the anime adaptation from Yuki Tabata's original "Black Clover" manga.
Meanwhile, Kazuki Fudeyasu who previously worked for "Yatterman"'s Night and "Tantei Opera Milky Homes" is organizing the composition of the series. Itsuko Takeda is designing the characters while Kumiko Tokunaga is the sub-character designer.
The production staff also includes the second Key Animator of "Detective Conan: The Darkest Nightmare" and "Blade and Soul" as the prop designer of the "Black Clover" anime. Aiko Shinohara is designing the color while Minako Seki is the composing the song.