Professional dancer in custody, allegedly raped intoxicated teen
Rate this title
A professional dancer who worked with Beyonce and Jay Z in the past is accused of rape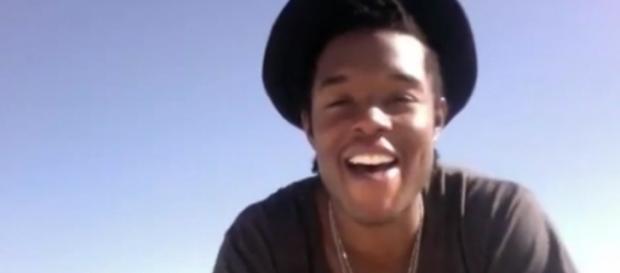 A Professional dancer and celebrity choreographer was arrested as he allegedly raped a 17-year-old girl. The girl was reportedly intoxicated at the time she was raped.
The incident allegedly took place at a luxury hotel in New York. Police responded to a call at around 5:30 AM on Sunday at the Maritime Hotel due to a sexual assault report. Police found a teenager in the area and she claimed that a man had intercourse with her without her consent, CBS said.
The girl claimed that she was drifting in and out of consciousness when the rape took place before fully waking up and realizing what was being done to her. Pix11 reported the girl claimed that the 34-year-old suspect, Bijan Williams, slept in front of the hotel room door where the Rape happened to stop the teenager from leaving.
Later, Williams left the room and that was when she called the cops on him.
Suspect charged
The victim knows Williams but police did not say how they were related prior to the attack. She did not say if she was drinking with him at the hotel before she was raped. Initially, the girl claims she was not fully aware of what was happening but later woke up and saw that Williams was having sex [VIDEO] with her. [VIDEO]
Williams left the hotel room before the police officers came. They found him later in another part of the hotel where he was arrested. He was charged with rape and unlawful imprisonment. During his arraignment on Sunday, Judge Heidi Cesare issued an order of protection to keep Williams away from the unidentified teen. He was released without bail and is due back in court on August 9.
Suspect worked with different celebrities
New York Daily News reported that Williams worked as a choreographer with celebrities like Beyonce, Jay Z, Madonna, Kanye West, and Rihanna. In a video uploaded on YouTube showing Williams working on the set of Jay Z's song "Run This Town," he talked about the different styles of the mogul rapper as well as that of West and Rihanna, who were featured in the song.
Williams has social media pages and said that he owns a music production company called Rythmik Motions Entertainment. He also claims that he worked as a professional model and actor.
He studied film at Oxford University and was a former pre-med student at Stevens Institute of Technology in New Jersey.
When Williams was asked about the rape allegations after he got out of jail he declined to give any statement regarding the matter. Williams did not release any information as to how he is related to the alleged victim.
Click to read more
and watch the video
or